Romesco Sauce – Quick Version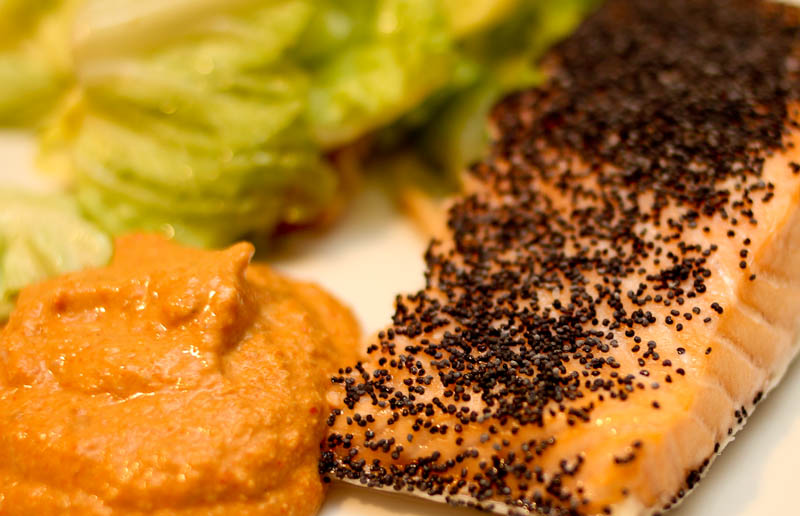 I love Romesco sauce. It originates from Spain and is a quick and easy way to turn a simple meal into a fancy one with a serious nutritional boost. It goes well with both fish, chicken and roasted vegetables. There are many versions out there. This is my quick weekday version. If you have time and want to add even more flavor, then try roasting the bell pebers and toasting the walnuts. I served the romesco sauce with oven-baked salmon topped with poppy seeds.
2 red bell pebers
1/2 cup /120 ml walnuts
2 tbsp olive oil
1 clove of garlic
juice from 1 small lemon
Rinse and cut red bell pebers into large chunk. Put in a small pot with a drizzle of olive oil & salt. Simmer over medium to low heat until soft enough to blend. App. 25 min.
Transfer to your blender/food processor/handblender (!) and add the remaining ingredients. Blend well.
Add more walnuts if you like the sauce on the thick side.
Suggestions
If you have leftover romesco sauce, then you can either use it as spread for your sandwich. Or thin with heavy cream and spoon over fresh-cooked ravioli. Top with Italian parsley & parmesan cheese and you have a great dinner the next day.