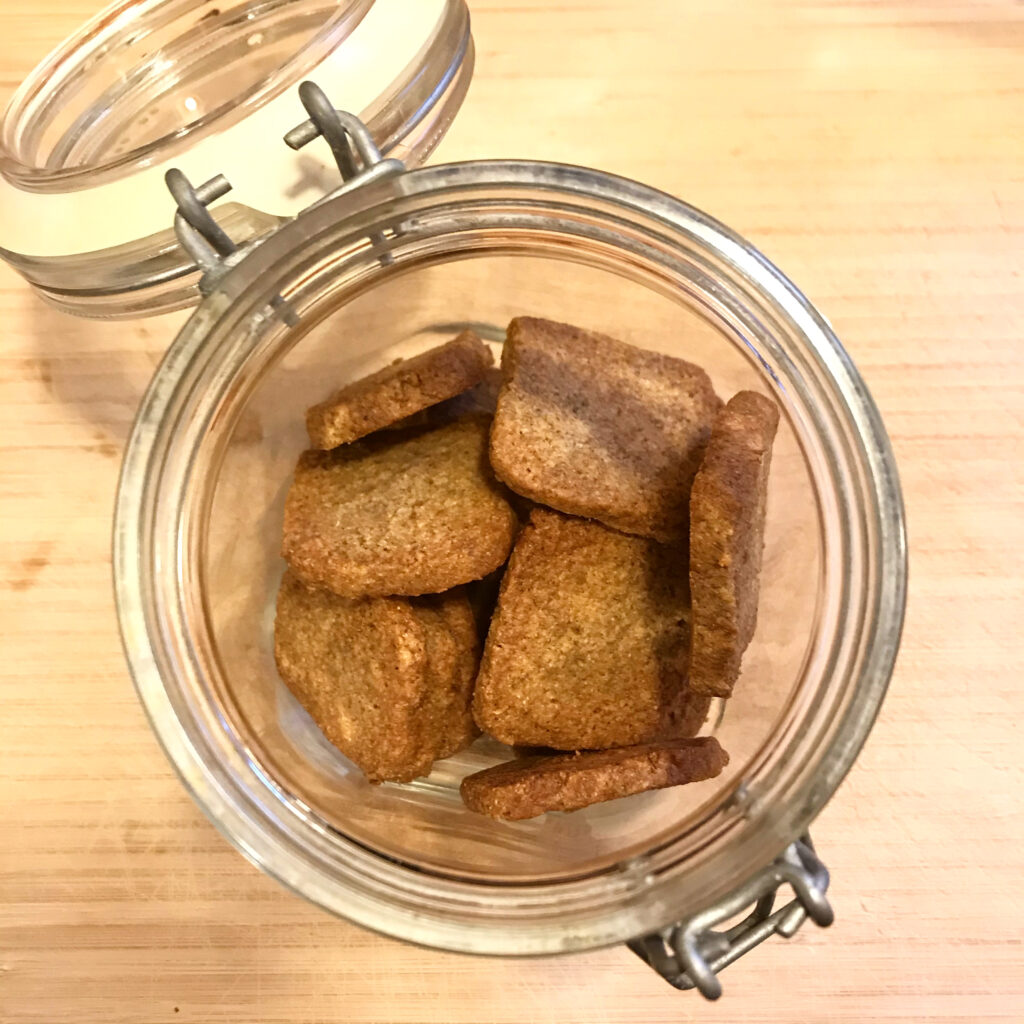 Rye sablés are semi-sweet crackers baked entirely with rye flour. You can taste the grains and feel good about the high content of fiber (while ignoring the fact that they also contain a good portion a butter). The recipe is from the MasterClass by French baker Apollonia Poilâne – and they go great with coffee anytime of the day.
2 eggs
7/8 cups / 175 gr sugar
8 3/4 oz / 250 gr butter, room temp.
1 pund 1/5 oz / 500 gr rye flour
Pinch of salt
Procedure
In a large bowl add sugar and eggs. Mix well with hand mixer.
Add butter cut in cubes and mix well.
Add rye flour and salt. Mix only until no dry parts are left. Be careful not to overmix the dough.
Grab two sheets of parchment paper and divide the dough in two.
Shape each piece of dough into a log on the parchment paper and roll it. I like mine square.
Cool the logs in the fridge for 30 minutes. At this point you can also choose to put one log in the freezer for some other day. When ready to use defrost in the fridge.
Simply slice the log as thick or thin as you like your sables.
Bake at 350F/180C for 15-20 minutes depending on the thickness of the crackers or until nice and golden. The crackers turn golden when the sugar caramelizes, so don't underbake or you will loose out on the taste.
Store at room temperature in air tight jar. Enjoy!