Lemon Vanilla Cottage Cheese Pancakes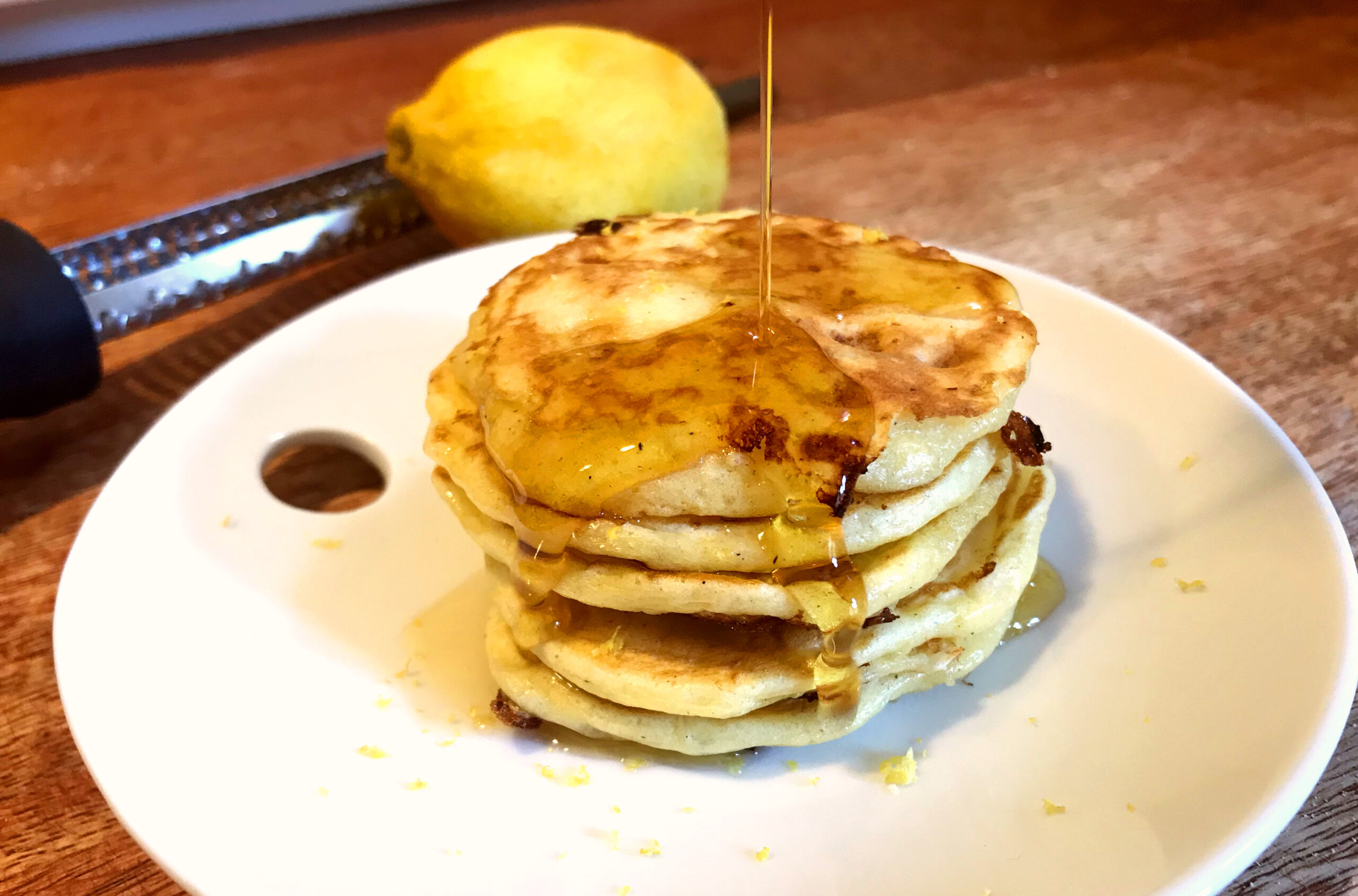 There are quite a few recipes for pancakes on my blog. It's just a great way to start off the weekend. The secret ingredient in these goodies is cottage cheese. They are so easy and quick to make. And who doesn't love the perfect marriage of lemon ❤️ vanilla?!
My friend Ily surprised me with Food52's Genius Recipes cookbook and I have absolutely loved everything I have made so far. This recipe is a tweaked version of the original: I have exchanged sour cream with buttermilk, cut down from 5 to 3 eggs, cut the sugar from 1 tbsp to 1 tsp, left out nutmeg and raisins entirely and been generous with the lemon zest. Here it is:
1 cup / 2 1/2 dl cottage cheese
1 cup / 2 1/2 dl sour cream
3 large eggs
1 tsp vanilla extract or vanilla sugar
Zest from 1 lemon
1 tsp sugar
1 cup / 240 ml all-purpose flour
1 1/2 tsp baking powder
1/4 tsp salt
Butter for cooking
PROCEDURE
Mix and stir cottage cheese and sour cream in a big bowl
Add eggs one at a time and whisk
Stir in the rest of the ingredients without overmixing
Cook the pancakes over medium heat in a lightly buttered frying pan
Enjoy with your favorite topping!