Chocolate Orange Cake with Dates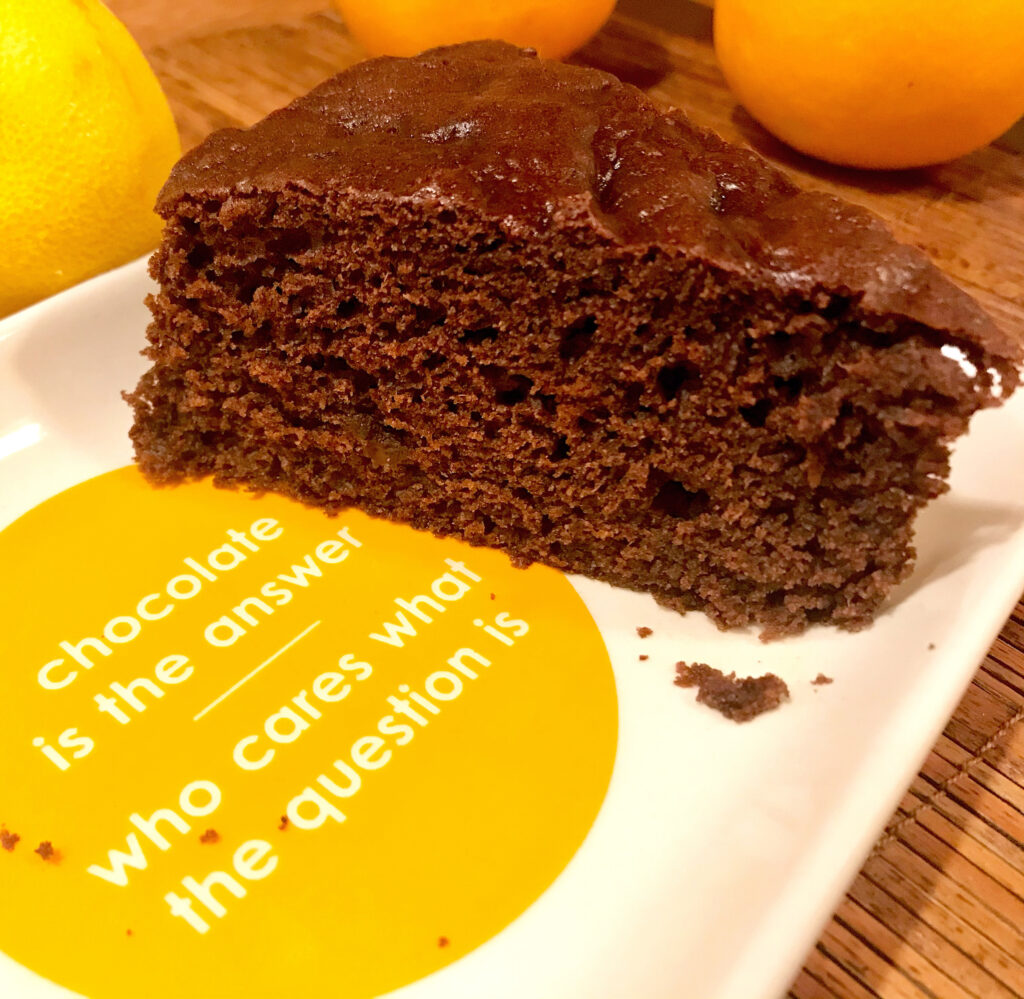 If you have been searching for a feel-good chocolate cake, then look no more. This cake is made with dates, whole wheat flour and olive oil. Keeper!

1 cup / 250 ml dates, pitted and chopped
½ cup / 125 ml boiling water
½ cup / 125 ml dark brown sugar
¼ cup / 60 ml olive oil
1 egg
1 cup / 250 ml mix of all-purpose flour & whole-wheat
¼ cup / 60 ml cocoa powder
1 tsp baking powder
½ tsp baking soda
Zest from an organic orange
¼ tsp salt
2 oz / 60 gr dark chocolate, chopped
Preheat oven to 350F/180C and grease a 9-inch / 22 cm round cake pan with butter.
Place chopped dates in a bowl and pour the boiling water over.
In a separate bowl, sift the flour, cocoa powder, baking powder, baking soda and salt. Set aside.
Mix the dates and water with the brown sugar, olive oil, orange zest and egg.
Add dry ingredients and mix gently until there are no dry spots. Be careful not to overmix the dough.
Stir in the chopped chocolate. Then scrape the batter into the prepared pan.
Bake for 25 to 30 minutes or until a tester inserted in the centre of the cake comes out clean.
Enjoy!