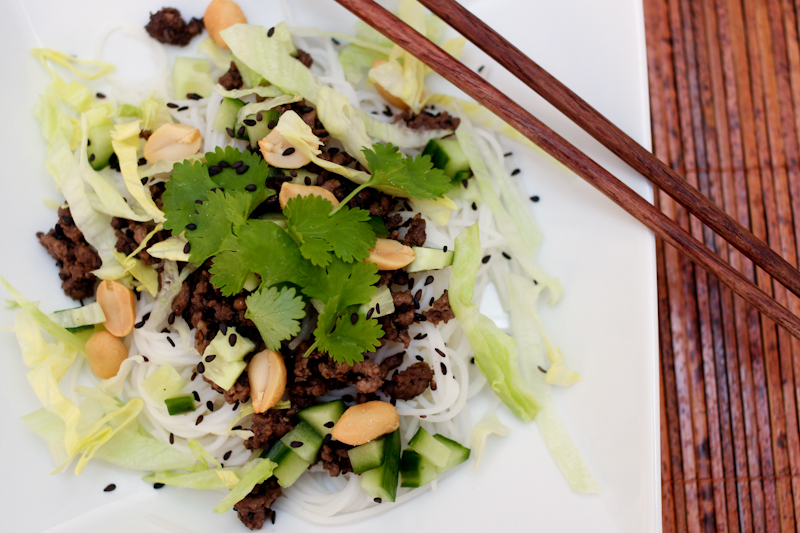 I have been neglecting my blog a bit lately with good reason. A new job! It's a lot of work and a lot of fun. When everything is new, there is just not that much time left over to be creative. Hopefully soon I can devote more time to composing dinners likes this one: quick, simple  and full of flavor.
Sesame beef noodle salad
 1 pound / 450 gr ground beef
1 tbsp sesame oil
1 tbsp soy sauce
1 inch / 2.5 cm fresh ginger
2 cloves of garlic
2 tbsps black sesame seeds
400 gr rice noodles
1 small head of iceberg lettuce
1 small English cucumber
A handful of fresh cilantro
Topping: soy sauce and salted peanuts
Heat sesame oil in a wok or skillet and fry the ginger and garlic until fragrant. Then add the ground beef and fry over high heat until brown. Break up the meat as it cooks.
Meanwhile finely slice the iceberg lettuce and cut the cucumbers.
Add 1 tbsp soy sauce and sesame seeds to the meat when browned.
Cook the rice noodles according to instructions.
Let each person assemble their own salad to their liking and dress with soy-sauce and salted peanuts.