Miso Tahini Soup With Poached Egg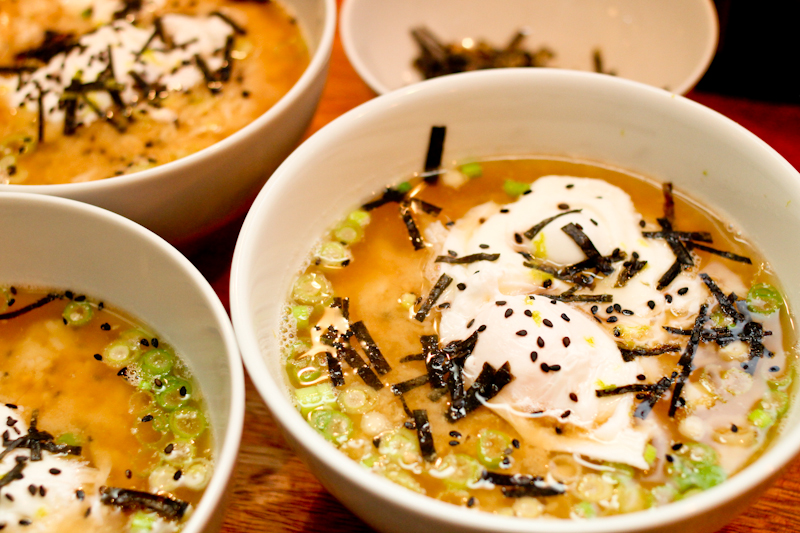 So life is pretty packed these days with family life, full time job, communication studies, yoga, book club and friends. That's when a recipe like this comes in handy. It's fast, easy and oh so tasty.
6 cups / 1,5 l of water
4 tbsps yellow miso paste
4 tbsps tahini
Zest from one small lemon
Season with soy sauce
4 spring onions, finely sliced
2-3 cups / 5-7 dl of warm cooked rice
Optional toppings
Black sesame seeds
Nori seaweed
Poached egg or fried sunny side up
Procedure
Bring the water to a boil and turn off the heat.
Add miso paste, tahini and spring onion and stir well.
Season with soy sauce.
Place 1/2 cup of rice in a bowl and add soup.
Top with egg, black sesame seeds and seaweed, if you think that sounds good.
Enjoy!