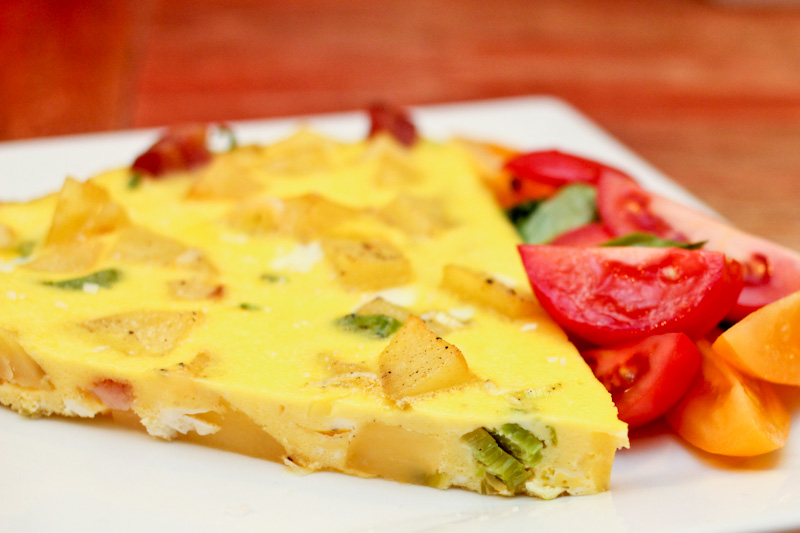 May the best man win – and he did. Congrats Obama!!
So this was tonite's dinner. It will go straight to the list of simple weekday dinners with little prep time. I collect recipes like this more than ever now. A full time job doesn't leave much time to play around in the kitchen.
You can easily adjust the recipe. Use 2 eggs and 1 large potato per person.
4 large potatoes
A chunck of good quality bacon
2 leeks
2 cloves of garlic
8 eggs
2 tbsps heavy cream, optional
Salt & pepper
Preheat the oven to 350F/175C.
Cut the bacon into cubes and fry in a heat proof frying pan.
Peel and cut the potatoes into cubes and add to the bacon.
Finely slice the leeks and the garlic. Add to the potatoes.
Fry for about 10 minutes stirring occasionally. Season with salt & pepper.
Whisk the eggs and add cream, if using.
Pour the eggs over the potatoes and place the frying pan in the oven.
Bake for about 15 minutes or until set in the center.
Serve with greens – and hot sauce! You may also like this tortilla omelette.