Grilled Veggies With Garbanzo Beans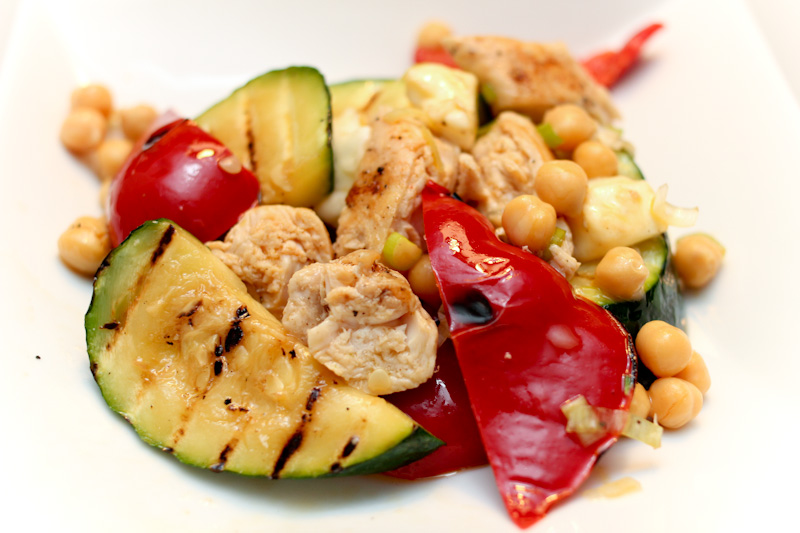 Here is a suggestion for a quick and simple weekday meal, which turned out much better than expected. The grill pan added this wonderful depth of flavor to the veggies. Next up are homemade Mounds bars or Bounty bars as we call them in my part of the world…
1 large zucchini
2 red bell peppers
1 cup /2.5 dl garbanzo beans
2 spring onions
A good chunk of mozarella
2-3 tbsps olive oil
Salt & pepper to taste
2 chicken breasts
Fry the chicken breast in a bit of oil. When done let rest and cut into pieces.
Meanwhile cut the red pepper into large strips and slice the zucchini. Lightly drizzle the veggies with olive oil.
Fry the veggies using a grill pan (a regular pan will do) until they have pretty lines or a bit of color.
Finely chop the green onions and cut the mozarella.
Drain the garbanzo beans and assemble the salad.
Season with salt & pepper and drizzle lightly with olive oil.
Serve with bread.