Pasta & Asparagus In Creamy Lemon Sauce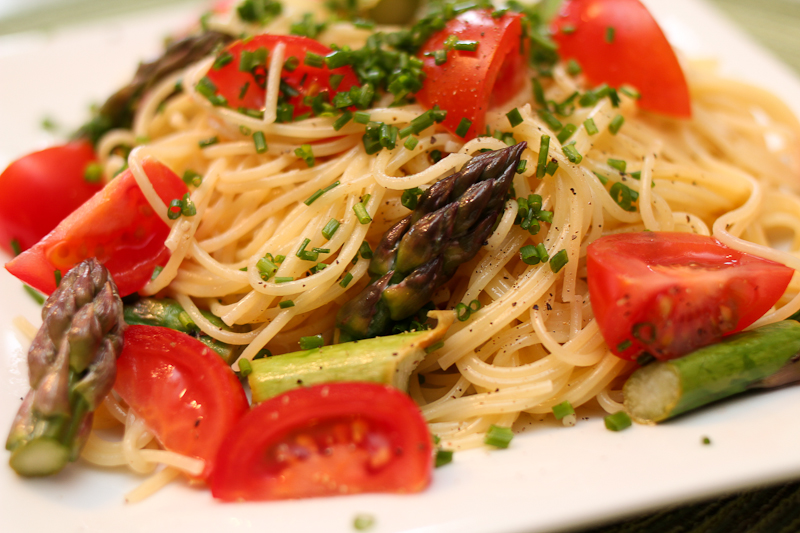 Asparagus are still in season, which basically means they are at their best and cheapest right now. This dish is Italian inspired. Light flavorful without drowning in sauce.
1 pound /450 gr pasta
1 bunch of asparagus
4-5 tomoatoes
5 oz / 140 ml heavy cream
1/4 cup / 60 ml fresh squeezed lemon juice (about 1 1/2 lemon)
1 tbsp butter
Fill a medium-sized pot with water, 1 tbsp salt and bring to a boil. Cook your choice of pasta according to instructions.
In a smaller pot melt the butter, snap the ends off the asparagus and chop in bite size pieces. Add to the butter and cook 1 min.
Add the lemon juice and heavy cream and cook 2 more min, just to take the raw out of the asparagus while leaving them crisp. Season with salt & pepper.
Cut the tomatoes.
Pour the lemon cream sauce over the pasta when drained and top with the fresh tomatoes and chives. Serve.
Suggestions
You can serve with parmesan or other cheese, if you wish. Grilled chicken or shrimp also accompany this dish well.