Chicken Tenders – 15 min start to finish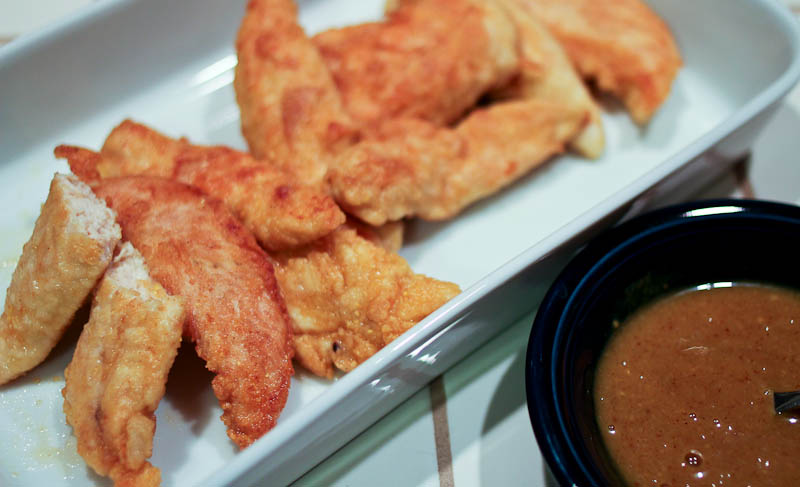 Chicken tenders "shake & bake". Just as fast and a lot healthier than heating store-bought ones in the oven.
1 pound / 450 gr chicken tenders, app.
1/2 cup / 120 ml  flour
Paprika
Salt & pepper
Oil for frying
Put all the ingredients in a plastic bag except chicken and shake it well.
 Add the chicken tenders. Shake until all the chicken is coated with the flour mixture.
Fry on a large pan app. 5 minutes per side. But ALWAYS check that poultry is completely cooked before eating.
Serve with you favorite dipping sauce. I like to mix honey and mustard.
Suggestions
Mix the flour with corn meal. Add bread crumbs. Use different spices. Make a crispier coating by first dipping chicken in flour, then in lightly whipped egg and then again in flour mixture.  This method also works well with most firm fish.