Spinach Chicken Salad With Cherries & Citrus Vinaigrette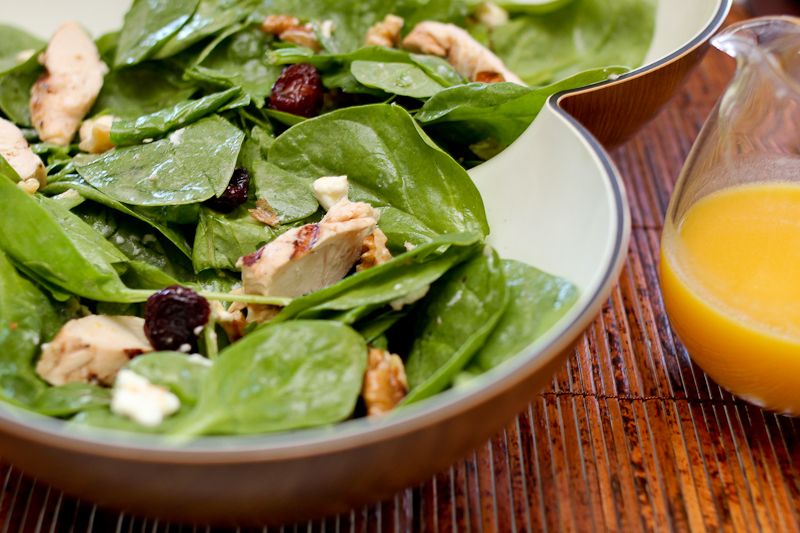 Isn't this citrus dressing and marinade just bottled sunshine?! It tastes as delicious as it looks. Here is a suggestion for a salad with citrus marinated chicken tenders or grilled chicken. I have not included any measurements, because you can't go wrong with these ingredients.  Serve with bread for a quick and easy dinner.
Spinach (or other greens)
Grilled chicken
Cherries, dried or fresh
Toasted walnuts, coarsely chopped
Goat cheese, crumbled
See citrus vinaigrette recipe here.