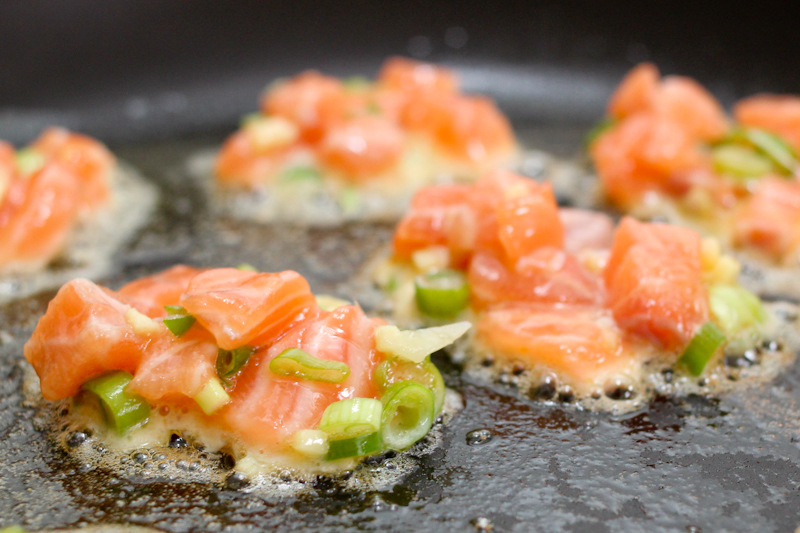 A new omega-rich family favorite. These small salmon cakes cook up in no time and the combination of flavors is like en express trip to the far east.
Salmon cakes 
1 pound salmon fillet, skinned
2 green onions
1 egg
2 tbsps minced fresh ginger
1 tsp sesame oil
1 tbsp neutral oil or butter for frying
Wasabi sauce
4 tbsps soy sauce
2 tsps wasabi or to taste
1 tsp honey
Whisk all ingredients and set aside.
Procedure
Chop the salmon fillets and transfer to a bowl. Chop the scallions and add with the minced ginger, egg and sesame oil. Stir gently to combine.
Prepare a skillet with oil or butter and heat over medium heat for about 1 minute before dropping spoonfuls of salmon cakes. They are both loose and moist, but will hold together just fine as soon as the bottom side is cooked. It only takes 2-3 minutes.
Turn and cook another 3 minutes on the other side. Remove from the skillet.
Poor the wasabi sauce onto the pan and cook for 10 seconds, then poor over the cooked salmon cakes and serve immediately.
I serve the salmon cakes with rice and a simple salad.