Roasted Asparagus & Shallots With Herbes de Provence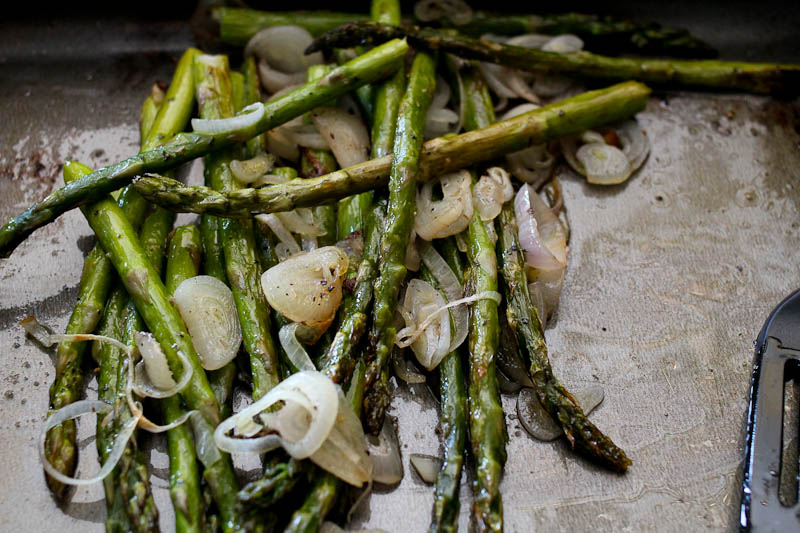 I am not sure if it was the Herbes de Provence alone or the trio of the ingredients, but when the scent from the oven started spreading around the house, I began imagining the French countryside with lavender fields as far as the eye can see. It was intoxicating. I love simple food where the flavors overwhelm your senses. It may sound like I am exaggerating just a bit, but seriously – your kitchen will smell like a 4 start restaurant while you roast these 3 ingredients. The taste did not disappoint and the asparagus still had a bite. This simple side dish can go with anything.
A bunch of asparagus (app 20)
5 shallots
1 tsp of Herbes de Provence (or your personal favorite)
1-2 tbsp olive oil
Preheat the oven to 400F/200C.
Break the ends of the asparagus off (sound effect "snap") and slice the shallots.
Put in oven proof dish and drizzle with olive oil, herbs, salt & pepper.
Roast for app 20 min. Serve warm. Voila!