Toasted Sesame Cabbage Salad With Miso Dressing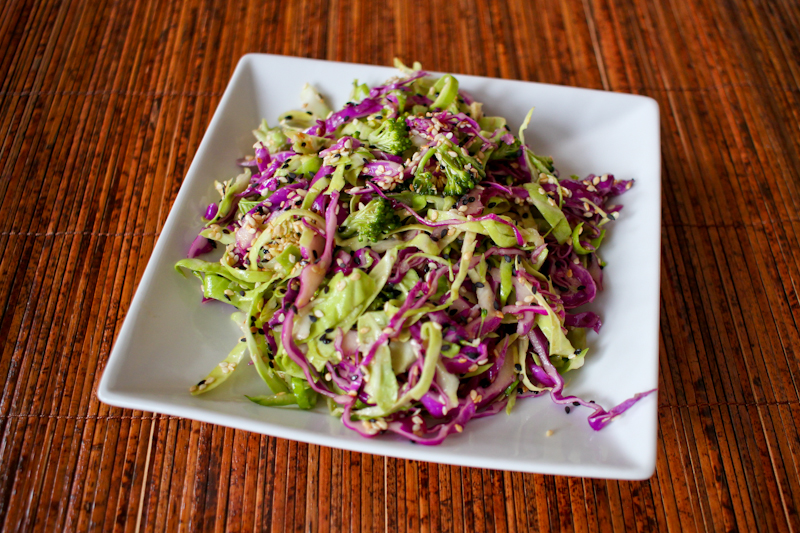 It's time for another of my favorite summer salads. A side that goes  well with most grilled meats and poultry. Even though the salad consists of only three ingredients, you can play with the colors. Choose cone cabbage in red or green and choose sesame seeds in white or black. Or both. I always toast sesame seeds on a pan over medium heat until they become fragrant. It only takes a few minutes and it brings out so much flavor.
Cabbage Salad
1 small cone cabbage
1 cup / 2 1/2 dl broccoli florets
1/2 cup / 1 1/4 dl sesame seeds
Slice the cabbage
Cut the broccoli florets in small pieces
Toast the sesame seeds
Put everything in a bowl
Miso Dressing
2 tbsps rice vinegar
2 tbsps sesame oil
1 tbsp yellow miso
1 tbsp oil
1 tbsp water
A pinch of salt
A pinch of cayenne
Combine all ingredients in a jar with a lid and shake well.
Great taste – Yes
Fast – Yes
Easy to make – Yes
Healthy – Yes
Pretty – Yes
Try it out – Yes