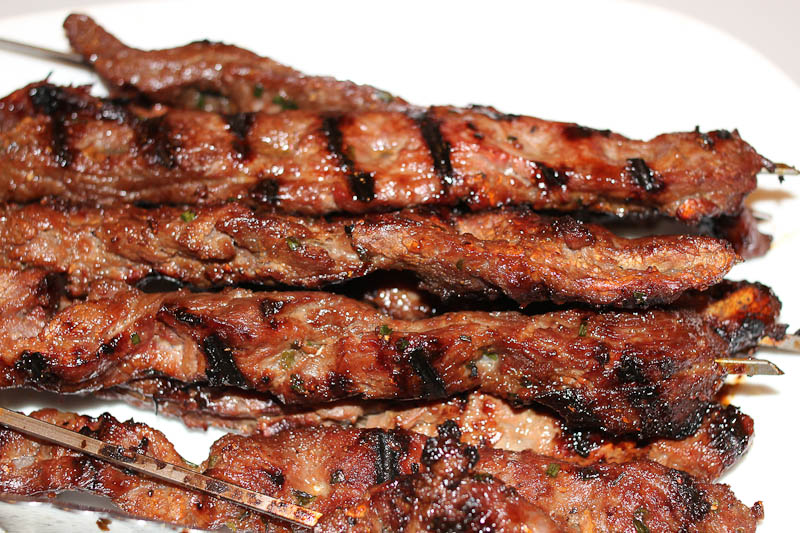 It's finally warm enough to cook an outdoor meal in Denmark. Heat up your grill and give these a try. It's a true California recipe and one you will want to keep or tweek!
Note: Prepare a day in advance.
1.5 pounds / 750 gr flank steak
2/3 cup / 160 ml soy sauce
1/2 cup / 120 ml honey
1/3 cup / 80 ml sake (cheap)
5-6 cloves of garlic, sliced
2-3 green onion, chopped
1/2 tsp dried chili flakes
1/4 cup / 60 ml ginger, grated
Slice the flank steak and flatten the slices with a meat hammer (or wooden spoon).
Prepare the marinade by mixing all ingredients.
Marinate the meat over night or at least 6 hours.
Cook 2-4 min per side depending on the heat and thickness of the meat.
TIP
Update: Instead of spending time pounding on the meat to flatten it, I have found a much better way to get it thin. Simply freeze the meat for about 30-45 minutes, then slice it at a 45 degree angle, you can get the slices really thin this way. So much easier and the meat turns out so tender. I don't even bother with the skewers, I put the flank strips right on the grill. Yum.