Crisp Prosciutto Fig Salad With Mozarella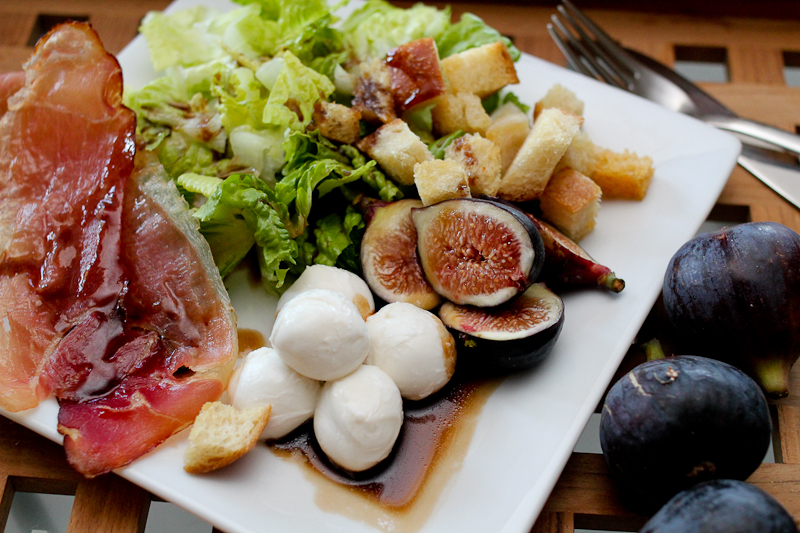 My hungry husband is going thru a prosciutto phase. So I wanted to create a new setting for his favorite snack. This is the result. A green salad with crisp prosciutto, smooth mozarella, fresh figs and crunchy croutons drizzled with a maple balsamico dressing. While we enjoyed the salad for dinner, it occured to me that it would also make a great sandwich or pizza…soon to come!
1 large or 2 small heads of romaine lettuce
6-8 slices of prosciutto
1 cup / 240 ml mozarella pieces
4-5 fresh figs
2 cups / 5 dl croutons
Preheat the oven to 375F/190C and bake the prosciutto for 5-7 min, then drain on paper towel.
Cut the romaine lettuce, the mozarella and the figs.
Arrange all the ingredients in a big bowl and prepare the dressing below.
Maple balsamico dressing
3 tbsp olive oil
1 1/2 tbsp balsamico
2 tsp maple syrup
1/4 tsp mustard
Salt & pepper to taste
Whisk all the ingredients together.