Barleyotto With Butternut Squash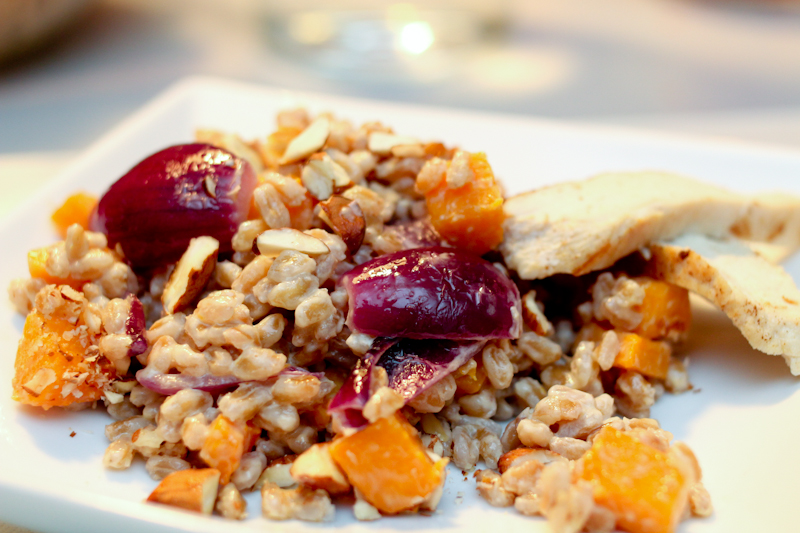 A simple meal before the big christmas dinner tomorrow. Barleyotto with butternut squash, red onions and toasted almonds for crunch. I didn't measure anything, so here are just a few guidelines. Happy holidays!
If you make too much pearl barley, then cool it in the frige and make this tasty and filling barleyotto breakfast.
Pearl barley
Butternut squash
Red onion
Garlic
Toasted almonds
Heavy cream
White vinegar
Olive oil
Boil pearl barley according to instructions.
Cut and slice butternut squash, red onion and garlic. Cook on a pan with olive oil until tender.
Toss the butternut squash and red onions with the cooked barley and add a splash of whipped cream and a dash of vinegar. Stir while heating briefly in a pot.
Season, sprinkle with coarsely chopped almonds and serve.
If you must have meat, then serve with sliced chicken.
Coming up soon rice krispie bars with baobab powder – a new (to me) powerful super food.