Sweet & Crunchy Brussel Sprouts With Vinaigrette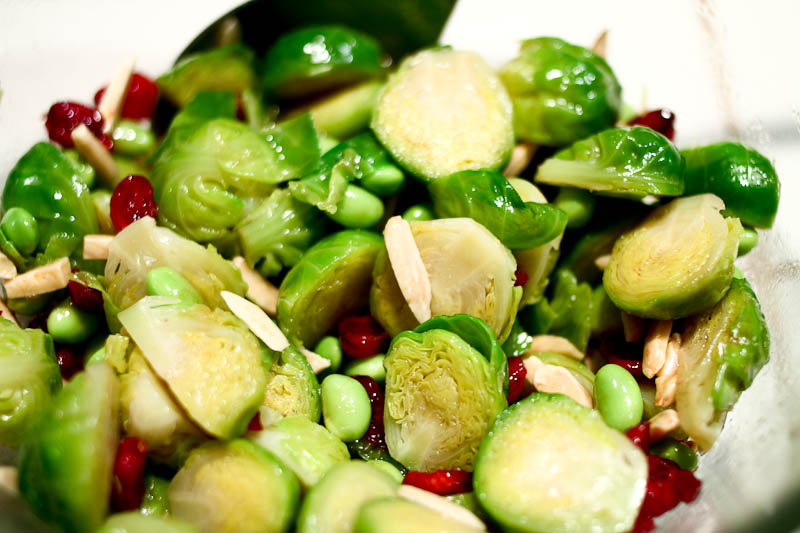 Here is another healthy, fast winter side dish inspired from my fridge and pantry. There is no suggested amounts for the ingredients in this recipe. Make as many brussel sprouts as you like and adjust the other ingredients to your liking.
Brussel sprouts
Cranberries
Almonds, slivered
Edamame
Steam or boil the brussel sprouts for 3-4 min. Cut into halves or quarts.
Mix all the ingredients together and add dressing below.
Basic white vinaigrette dressing
3 tbsp olive oil
1 tbsp fresh squeezed lemon juice
1 tbsp cider vinegar
1 tbsp honey or agave nectar
Salt & pepper