Spinach Salad With Goat Cheese, Walnuts & Green Apples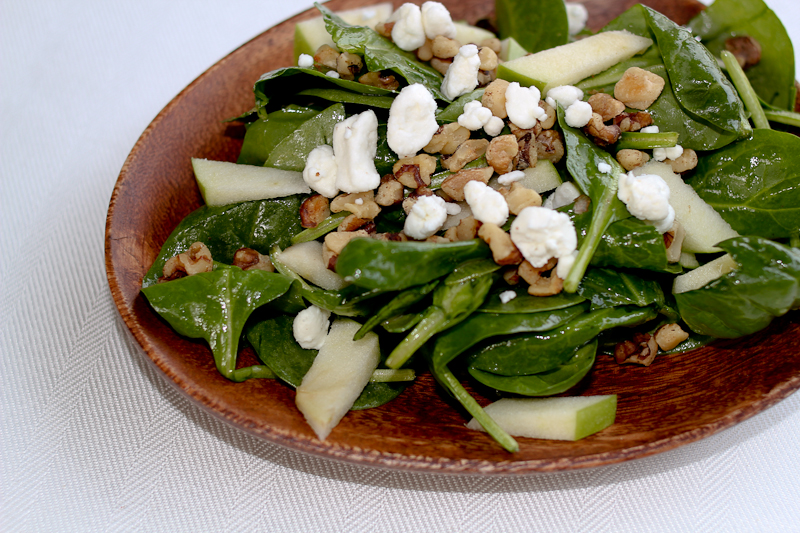 There is really nothing new about this salad. It is so simple, yet so incredibly scrumptious. Anything with walnuts and goat cheese is irresistible to me – as you may have figured out by now?! I had forgotten about this divine salad composition for a while, luckily my friend Angela reminded me. I need to post this salad here, to be sure I don't forget about it. Ever. Again.
Baby spinach or other greens
Toasted walnuts
Goat cheese
Green apples
Dress with a honey-mustard vinaigrette dressing or your personal favorite.
3 tbsp olive oil
1 tbsp fresh squeezed lemon juice
1 tbsp cider vinegar
1 tsp honey
1 tsp mustard
Salt & pepper