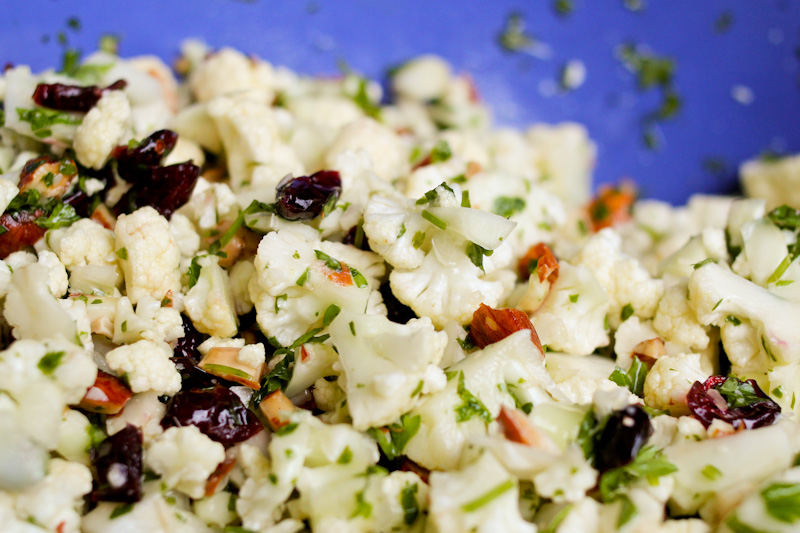 This salad was surprisingly crunchy and flavorful. A keeper. By no means am I a raw food fanatic, but I do think we can benefit tremendously from eating more minimally  processed foods. This is an easy way. I made this salad the first time while staying at a Summer cottage up North in Denmark, where blue is the theme color – and I mean blue all over except for the walls and floors. It's amazing what a person can get used to. Thanks to Claus Meyer for his Almanak and inspiration. I have adapted the salad quite a bit and made it several times since. Now you can make it too…
1 medium sized head of cauliflower
2-3 tbsps olive oil
Juice and zest from 1/2 lemon
1/4 cup / 60 ml toasted roughly chopped almonds
 1/4 cup / 60 ml dried cherries
1/4 cup / 60 ml chopped fresh parsley
Salt & pepper
Remove the stem and cut the cauliflower into small bites. You decide how rustic or fine you like it.
Then simply assemble the salad with the chopped almonds, cherries and parsley.
 Pour the olive oil straight onto the salad, then add zest and squeeze the lemon. Give it a good stir.
Season with salt & pepper. Taste, serve, enjoy.