Quinoa With Roasted Peppers, Feta Cheese & Pine Nuts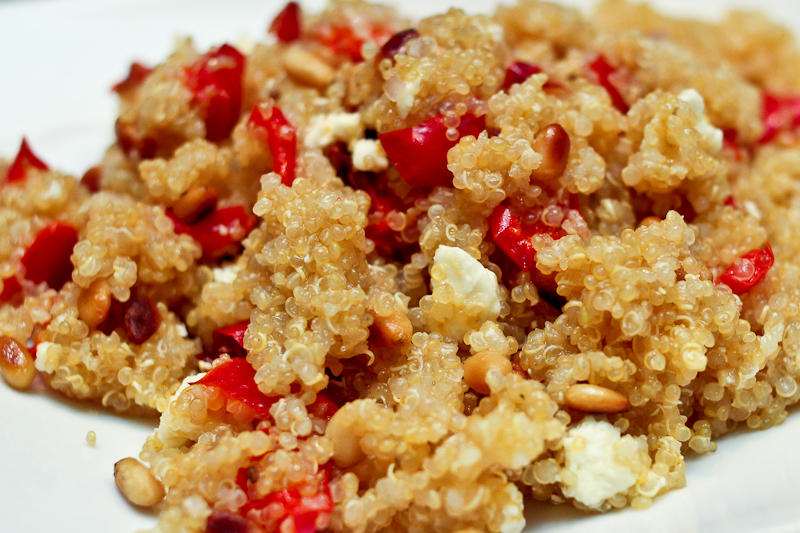 I have quinoa cravings. Weird, right?! It could be a lot worse! I eat it for breakfast and I want it again for dinner. Here is my most recent creation.
1 cup quinoa, uncooked
1 red bell pepper
1/4 cup / 60 ml feta cheese
1/4 cup / 60 ml pine nuts
1 small shallot
1+1 tbsps olive oil
Juice from 1/2 lemon
Preheat the oven to 400F/205C.
Cook the quinoa according to instructions.
Meanwhile cut the red pepper into bites, drizzle with 1 tablespoon olive oil and roast for about 20 min.
Toast the pine nuts in a skillet over medium heat until they are golden and smell irresistible. Set aside.
Finely dice the shallots.
Put the salad together then drizzle with the remaining olive oil and lemon juice. Season with salt and pepper.