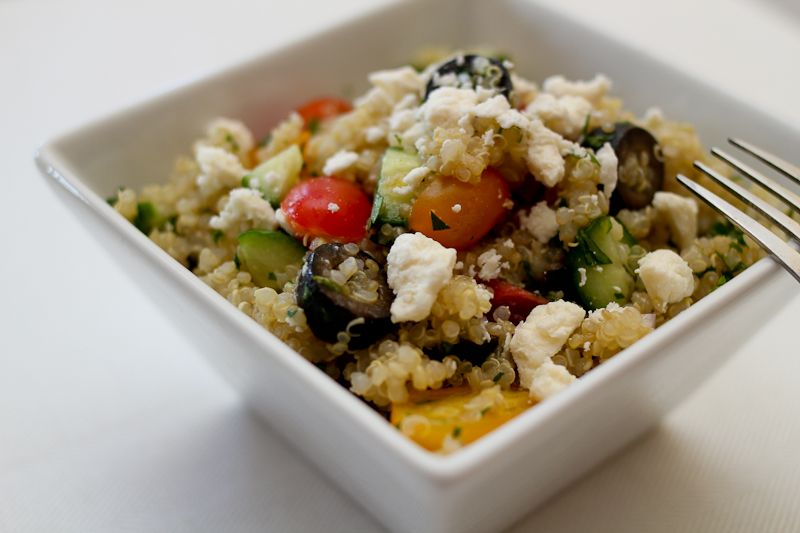 Wow, this was one of those nights where I wanted to make something new with quinoa, because it had been too long, but I wasn't sure what to do with it. So I took a good look around the kitchen and after seeing both feta and olives, I went for greek style. Honestly, it was so much better than I had hoped for. It will go on my permanent list of easy, quick, healthy tasty foods. Next time I may add some grilled chicken, hungry husband would appreciate that.
If you like quinoa, you should check out my breakfast quinoa here.
1 cup uncooked quinoa
1/2 a small cucumber, diced
A handful of cherry tomatoes, halved
1/2 cup / 120 ml olives, cut in half or sliced
A handful of parsley, chopped
1/4 cup / 60 ml feta cheese, crumbled
1 small shallot, finely diced
3 tbsp olive oil
Juice from 1 lemon
Cook the quinoa according to instructions (about 15 min) and let cool.
Put the cooled quinoa in a bowl and add cucumber, cherry tomatoes, olives, shallot and parsley.
Drizzle with olive oil and lemon juice.
Season with salt & pepper and throw the feta cheese on top.