Foolproof Cinnamon Oat Pancakes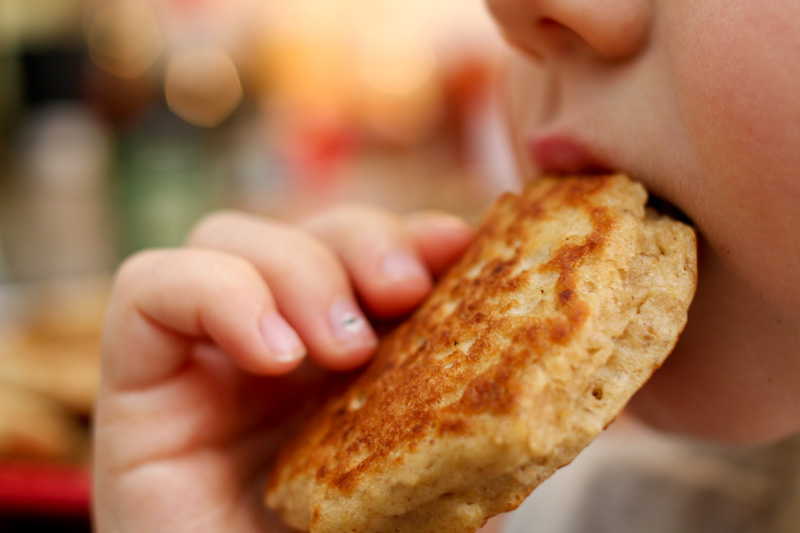 I found this recipe at the Danish blog koekkendagbog who was inspired by Orangette who first tasted the oat pancakes at an old Inn in Pennsylvania. It is a recipe worth passing on. So now you know. But what you really need to know is: this is the simplest and healthiest pancake recipe ever.
2 cups / 5 dl oats
 2 cups / 5 dl  buttermilk
 ½ cup / 1.25 dl flour
 1 tbsp sugar
 1 tsp baking powder
 1 tsp. baking soda
1/2 tsp salt
 1/4 tsp ground cinnamom
2 eggs
2 oz / 50 gr butter, melted + more for frying
Soak the oats in buttermilk for minimum 20 minutes or even overnight.
Combine the dry ingredients in a small bowl and whisk them together.
Add the eggs and the melted butter to the soaked oats and stir well.
Then add the dry ingredients and stir until there are no dry spots.
Fry a few minutes on each side in a greasy skillet. 1 tablespoon batter makes 1 pancake.
Yields 40 small pancakes