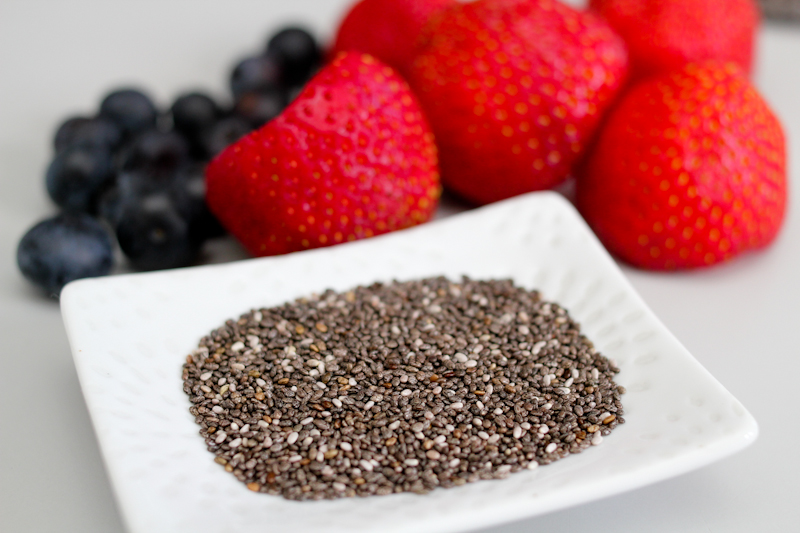 Meet my new friend Chia. It's a tiny seed with Mexican origin with a list of health benefits so long that I have to refer you to this link here. Basically we are talking omega fatty acids, fibers and loaded with protein. Certainly makes me curious. Another of Chia's magic properties is the fact that Chia has the ability to absorb more than 12 times its weight in water or other fluids. It gets this gelationous texture, which is supposed to be bring out all the best qualities when eaten and turns into a delicious porridge-like breakfast.
Chia for breakfast
2 tablespoons chia seeds
2/3 cups / 160 ml of liquid
1/2 tsp vanilla extract
Pinch of salt
1 tbsp heavy cream, optional
Combine all the ingredients in a bowl. Cover and cool in the fridge over night.
Give the porridge a good stir in the morning and eat with fresh fruits and a sprinkle of heavy cream, if you like.
Suggestions
So far I have experimented with coconut milk and homemade almond milk (pictured below) and I loved both versions. You can adjust the texture to your taste by adding more or less Chia seeds. Try sprinkling with chopped nuts and cinnamon. Super healthy, easy and tasty. It keeps me full for hours and I have no sweet cravings, which is yet another great bonus.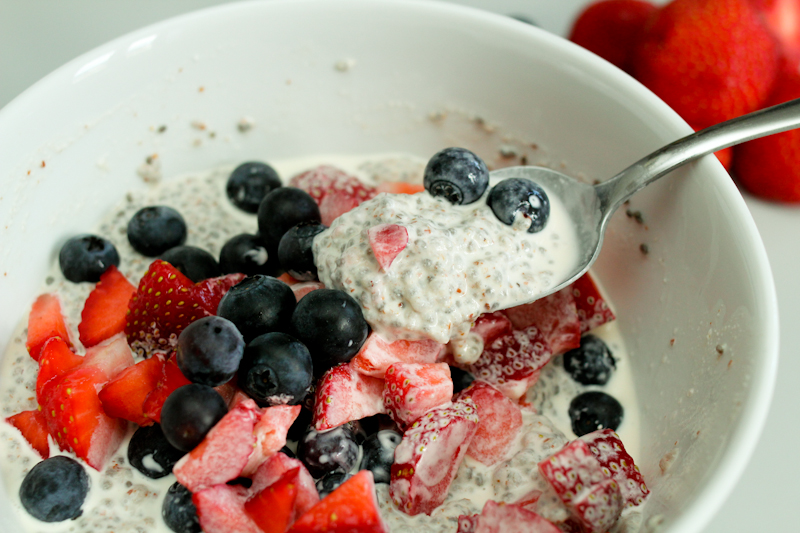 PS
Chia seeds can also be added to baked goods and smoothies or sprinkled on salads. When baking add the Chia seeds whole or grinded to your dough. I recommend grinding the Chia seeds before adding to smoothies only for the sake of the texture. Unlike flax seeds, which won't release all their omega acids unless grinded, Chia works its magic in any form.