"Chestnuts Roasting On An Open Fire" – The Easy Way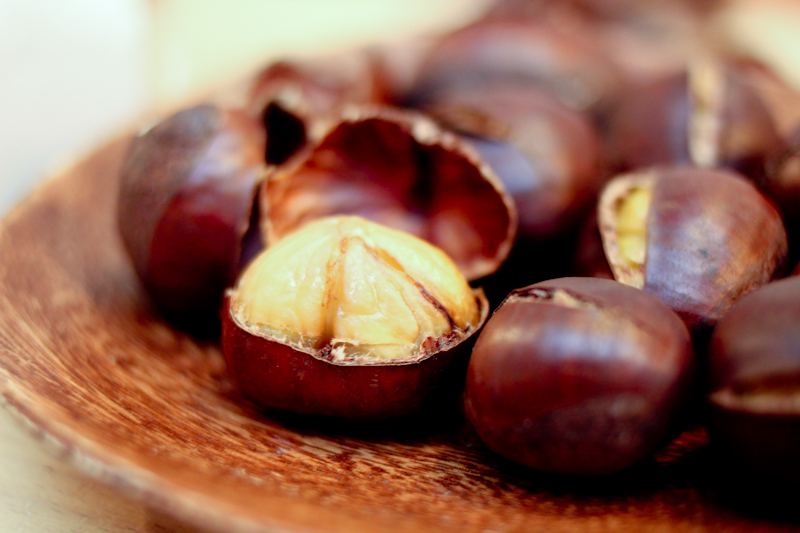 We know the song, but how often do you make chestnuts? You don't need an open fire to roast chestnuts, there is a short cut. Consider it. Seriously. They are really tasty with butter & salt. But then again – what doesn't taste good with butter & salt?!
Preheat the oven to 425F/220C.
Grab a serrated knife and cut an incision in each chestnut. See picture.
Put chestnuts in a pot and pour just enough cold water to cover. Add salt.
Bring to a simmer and drain the chestnuts.
Place chestnuts in any ovenproof dish and bake for 15 minutes.
Remove from the oven and cover chestnuts with a kitchen towel for 12 minutes.
Serve with cold butter and flaky salt.
Happy holidays!