Barley Salad With Pear & Blue Cheese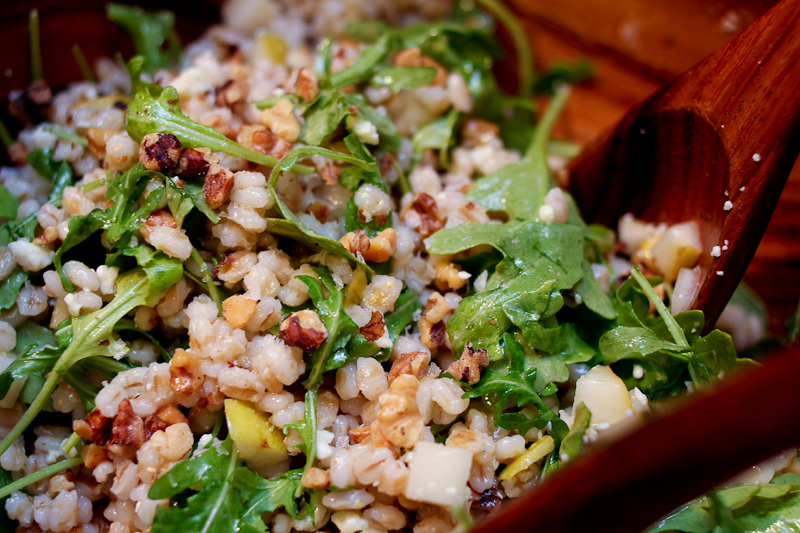 Here is a salad with familiar flavors in a new setting. It's filling enough for a meal, but also goes well with chicken, if you need meat. Any leftovers will make you happy for lunch the next day.
1 cup uncooked barley
1 large pear
1/2 cup / 120 ml toasted walnuts
1/4 cup / 60 ml crumbled blue cheese
A good handful of arugula
Cook the barley according to instructions.
Cut the pear into small cubes.
Coarsely chop the roasted walnuts (roasting 350F/175C for 10 min).
Throw everything together when the barley has cooled (quick cool by rinsing with cold water).
Dress with this mustard vinaigrette. Season with salt & pepper.
Mustard vinaigrette
3 tbsps olive oil
1.5 tbsps apple cider vinegar
1 tsp honey
1/2 tsp mustard
Salt & pepper to taste
Shake everything in a jar.