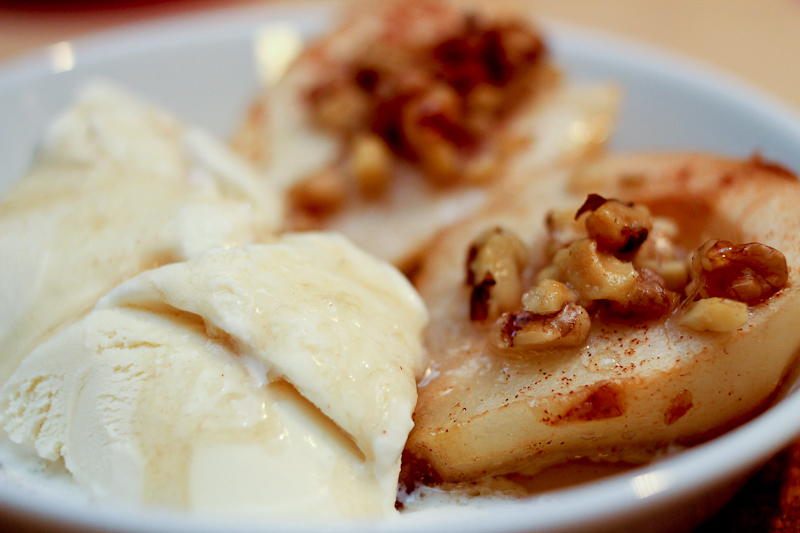 This site needs more quick desserts. Don't you agree? At my house we eat desserts Friday and Saturday. Sometimes dark chocolate, often a bowl of good ice cream. Most of the time our desserts are made with natural sweeteners or low in sugar with high flavor. Here is a good example of what I mean.
4 pears
1/3 cup / 80 ml chopped walnuts (or other nuts)
1/4 cup / 60 ml maple syrup
2 tbsps water
2 tbsps / 25 gr butter
A dash of ground cinnamon
Preheat the oven 375F/190C.
Peel the pears, slice and remove the core.
Place in a small oven proof dish, just big enough to hold the 8 half pears.
Fill the pears with chopped nuts, pour the maple syrup over the pears.
Put the water in the bottom of the dish and drizzle with a bit of cinnamon.
Cut the butter into 8 pieces and place one on each half pear.
Bake for 25-30 min.
Serve with vanilla ice cream and don't forget to spoon the maple sauce generously all over.
Suggestions
If you happen to have any pears leftover, it actually happened, then eat the pears for breakfast over greek yoghurt topped with chopped almonds for added crunch.