Chocolate Licorice Almonds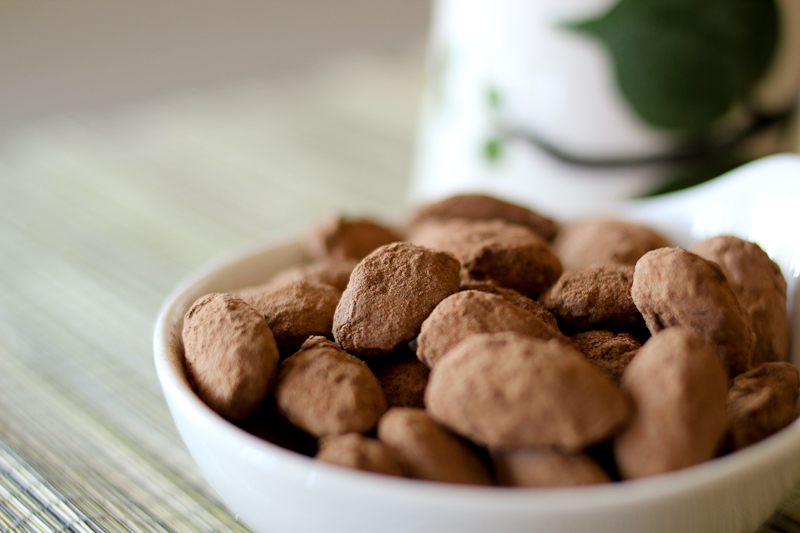 These chocolate licorice almonds don't need a long introduction: YUM.
1 cup / 240 ml almonds
3.5 oz / 100 gr white chocolate
3 tbsps unsweetened cocoa powder
1 tbsp licorice powder
Toast the almonds at 350F/175C for about 10 min. Set aside to cool.
Chop the white chocolate and melt over water bath or on low heat in the microwave.
Prepare a cooking sheet with parchment paper, then put the almonds into the white chocolate and coat them all using a small spatula or your hands.
Then put the in the fridge to let the chocolate set a bit. Just a few minutes.
Grab a small bowl and mix the cocoa and licorice powder well.
Remove the almonds from the fridge and put a small handful of chocolate covered almonds into the cocoa licorice mixture. Toss to coat completely. Repeat until you have coated all the almonds.
Store in airtight container in the fridge.