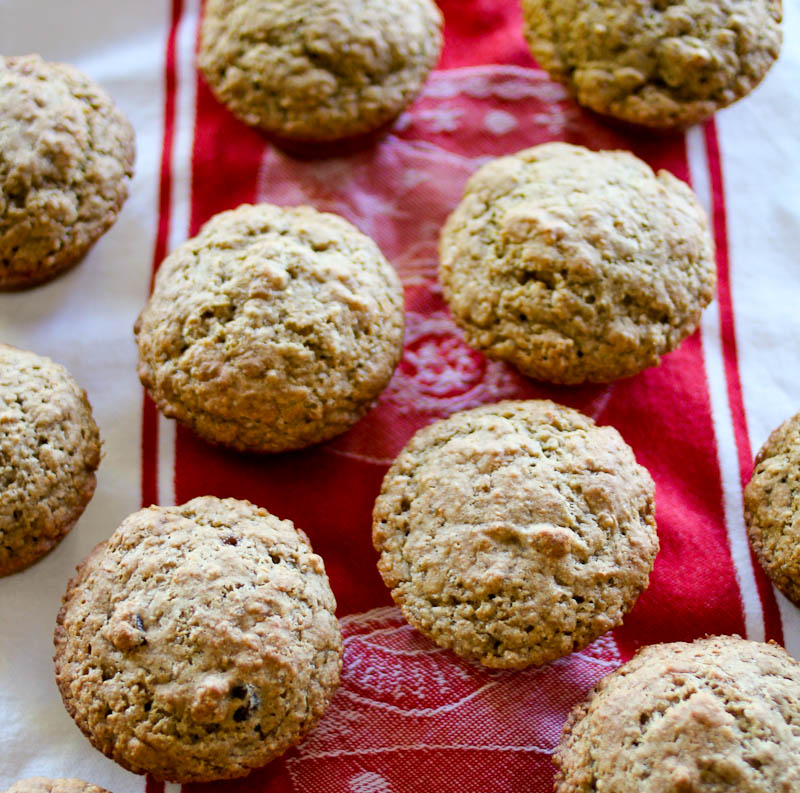 These low fat muffins are packed with nutrients and they are both light and tasty. Great for a weekday afternoon treat or as breakfast on the run.  Nikki, this one is for you!
Special equipment
Muffin pan or muffin cups
1 cup / 240 ml flour
1 /2 cup / 120 ml buck wheat flour
1 /2 cup / 120 ml Wheat germ  (dk hvedekim)
2 tsp baking powder
1/2 tsp baking soda
1 tsp vanilla extract
Dash of salt
1 egg
1/2 cup / 120 ml turbinado sugar
1/2 cup / 120 ml dates, chopped – optional
1 cup / 240 ml applesauce
Fruit jam
Preheat the oven at 350F/175C.
Put all the dry ingredients in a big bowl and whisk.
Add all the other ingredients -exept the jam- and mix well.
Grease muffin pan and fill with a tablespoon of batter.
Drop one teaspoon of jam in the center and top with another tablespoon of batter.
Bake for app 25 min.
Yields 12 muffins
Suggestions
Substitute buck wheat flour with whole wheat or spelt. Substitute vanilla extract for cinnamon. Substitute dates with other chopped fruits and combine with your favorite fruit jam.  My next batch will be a combination of chopped fresh pear and raspberry jam. Make your own combo.