Liquid Nitrogen Ice Cream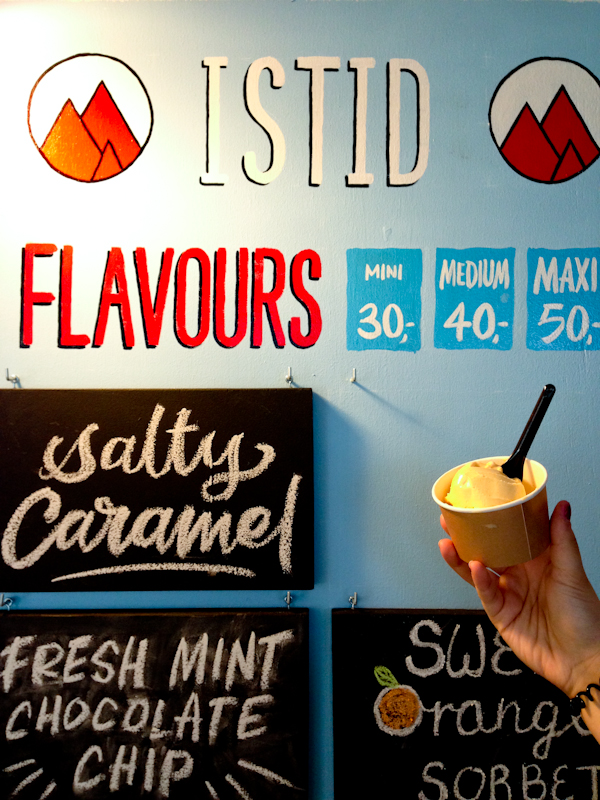 Liquid nitrogen ice cream has become more mainstream and Copenhagen now has its own liquid nitrogen ice cream shop called Istid, which translates into Ice Age. Apparently using liquid nitrogen is a much older invention than you would think. Supposedly the first nitrogen ice cream was made as early as 1901 by Agnes B. Marshall. Go figure! The term molecular gastronomy was first introduced by two scientists in the late 1980s when experimental cooking first began a more scientific approach to cooking on a wider scale. The molecular gastronomy movement has had and still has a profound impact on modern cooking. Learn more here – or just enjoy the stunning imagery of experimental cuisine. Amazing, right?! The past couple of years more liquid nitrogen ice cream shops have opened and I am sure more will follow, because:
The taste is divine
The texture is the creamiest and smoothest, you' ll ever have
It doesn't come any fresher than that
Seeing your ice cream being made right in front of you in a cloud of fog is simply cool
Value for money most definitely, which is what we consumers want
So if you are in the Copenhagen area, I recommend a visit to Istid. I also hear Ice Cream Lab in Los Angeles is pretty awesome and it is definitely on my list of must-try-places for my next visit!