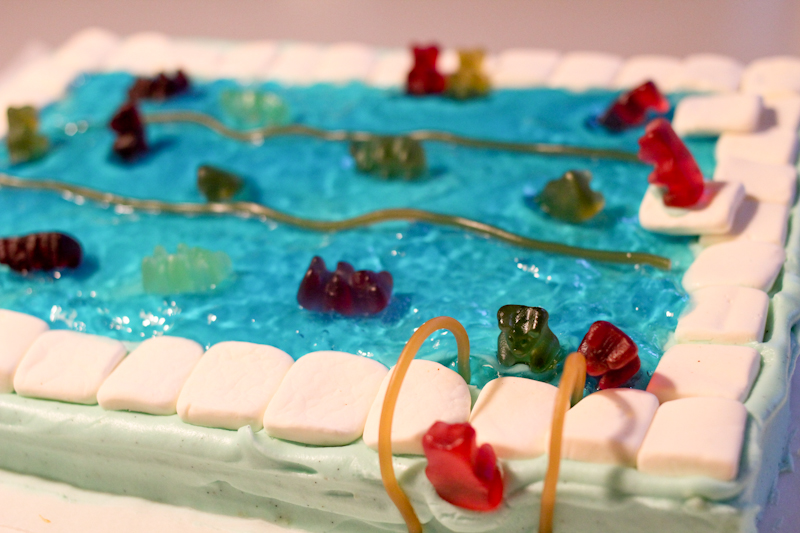 I make my kids eat so much healthy food. When my 6-year-old son had to bring a cake to his class at school, he really wanted to bring a swimming pool cake. I have no idea how he came up with that, but of course I couldn't say no to a cake challenge and I made him a swimming pool cake.
I used a basic cake recipe and covered the cake with a cream cheese frosting. I cut marshmallows in half for tiles and used licorice lace for the divider and the stairs. Then I let gummy bears have some fun. Jello is not sold in Denmark, so for the water I made a simple syrup, which I colored with food color and thickened with sheet gelatin. The trick here is to watch the temperature. If you pour the jello when it is too warm, your frosting will melt and if it is too cold, it will have become too thick to pour. So you have to watch the jello carefully and as soon as it starts to set on the side of the bowl, your water is ready for the pool.
To make a simple syrup bring 6 oz/175 ml sugar and  6 oz/175 ml water to a boil until the sugar has dissolved completely. Let it cool before adding the color. I used 5 sheets of gelatin to thicken the water.
There wasn't a crumb left by the end of the day!