Carrot Muffins With Applesauce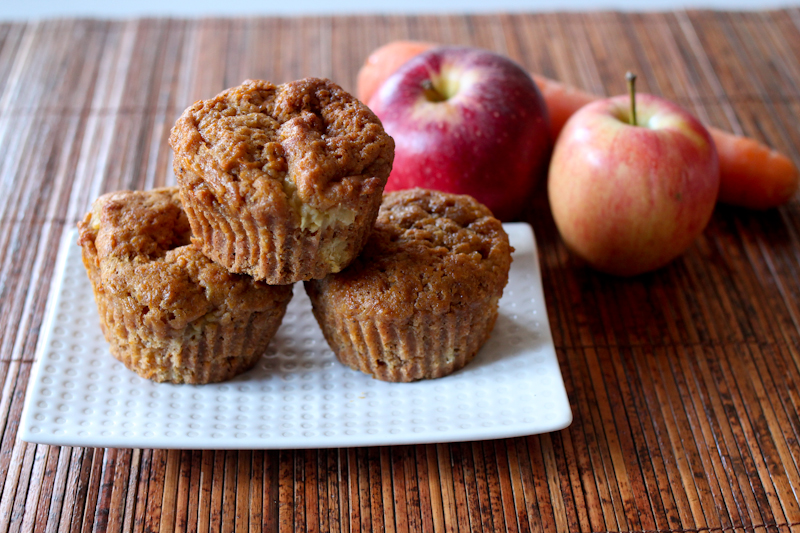 These muffins don't look like anything special, but honestly one is not enough. Each moist bite is bursting with spices and subtle sweetness. Really, really good – and good for you – any time of day. Definitely a keeper!
1 1/2 cups / 375 ml flour
1 tsp baking soda
1 tsp ground cinnamon
½ tsp ground ginger
½ teaspoon salt
½ cup / 110 gr softened butter
½ cup / 1,25 ml acacia honey
1 large egg
1 tsp vanilla extract
1 cup/ 250 ml unsweetened applesauce
2 large carrots, shredded
Preheat the oven to 375 F/ 190 C.
Put all the dry ingredients in a medium sized bowl and whisk them together.
In a large bowl mix the butter, honey, egg and vanilla together and beat until well combined.
Fold in the applesauce and carrots using a spatula.
Divide the batter evenly among the muffin cups.
Bake for 15-20 minutes until the muffin tops are golden brown.
Yields 12