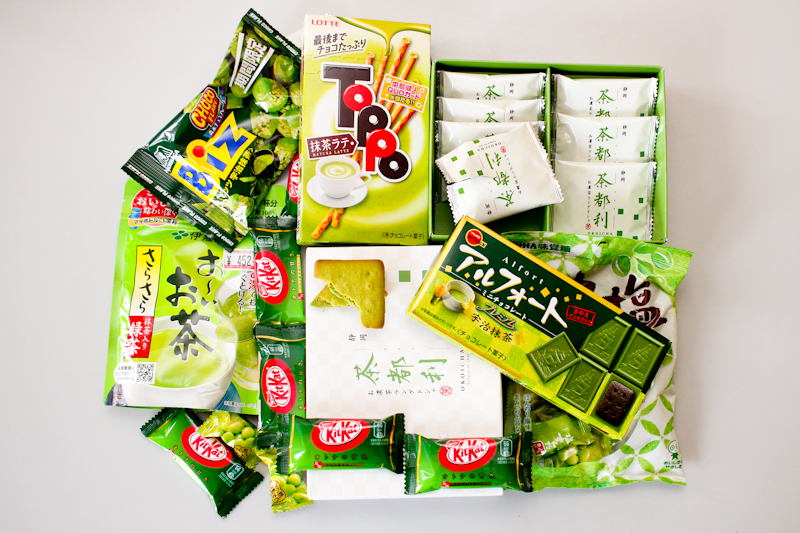 Matcha
Matcha is high quality powdered green tea with a bright green color. The tea plant is covered before picking to accentuate the beautiful color. One of the many health benefits of matcha is the high content of antioxidants. Matcha is also rich in Vitamin A, C and potassium. Ingesting the entire tea leaf thus receiving 100 % of the nutrients of the leaf is one of the reasons matcha is considered such a miracle elixir and simply superior superfood.
I just came back from Japan where I enjoyed a daily matcha latte. Highly addictive. I also splurged on matcha treats. They all have the very unique, hard to describe, complex, slightly vegetative, umami taste with a subtle sweetness.
Matcha has been an important part of Japanese culture for decades and is the tea used for the traditional tea ceremony. I think matcha has been underrated in the Western world, but things are changing and I notice matcha and recipes with matcha appearing in the trendsetting food magazines, eateries and coffee shops. When I googled "matcha is the new black" this recent article  in TimeOut New York appeared confirming that matcha is indeed on the rise and popping up on restaurant menus all over – also in Copenhagen.
On a final note – Japan exceeded all my high expectations. The people are friendly and respectful. The food is incredible and even fast food is served in ceramic bowls. It's all about aesthetics and the Japanese certainly seem to understand the psychology of enhancing the joy of a meal. Check out the research by Charles Spence, an experimental psychologist at Oxford University, for more on how our environment affects the way we experience food and drink. Here is a brief teaser with some of his findings. By the way, did you know that Japanese people do not eat in the street? Food is supposed to be enjoyed sitting down – not in a rush from point A to B. A code of conduct I plan to stick to.
I could go on and on about amazing Japan, but it's time for a cup of matcha!