What to do with a handheld blender…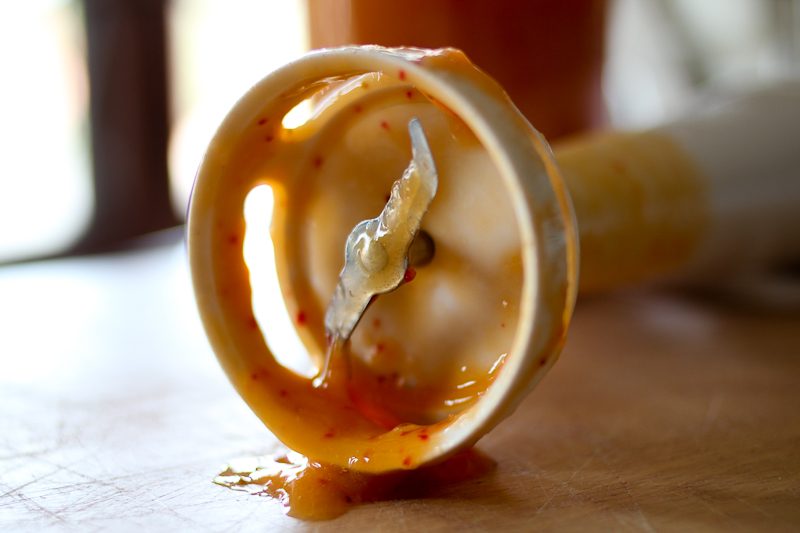 If I had to pick only one kitchen tool that helps me elevate my cooking, it would have to be my good old handheld blender!
I use it to:
Turn chunky soups creamy
Make incredible dips
Grind nuts for baking
Make sauces smooth
Grind oats for granola bars
Make the best hummus
Make a quick smoothie
Make pesto in no time
Turn olives into olive tapenade
Make marinades
Make nutty salad dressing
This is what I thought of in just 2 minutes, I am sure there is more uses. But I am also pretty sure you can relate to how useful this little easy to clean, inexpensive, easy to store gadget is to have handy in any kitchen.
Sept 4, 2011. Note to self  – and others. Never blend anything warm with cheese. The cheese will melt and stick to your blender like glue. You can get it clean again, but it takes patience and hard work. Not worth it. If using eg. parmesan cheese in a pasta sauce with olives, then add the cheese afterwards.