Jin Patisserie in Venice, CA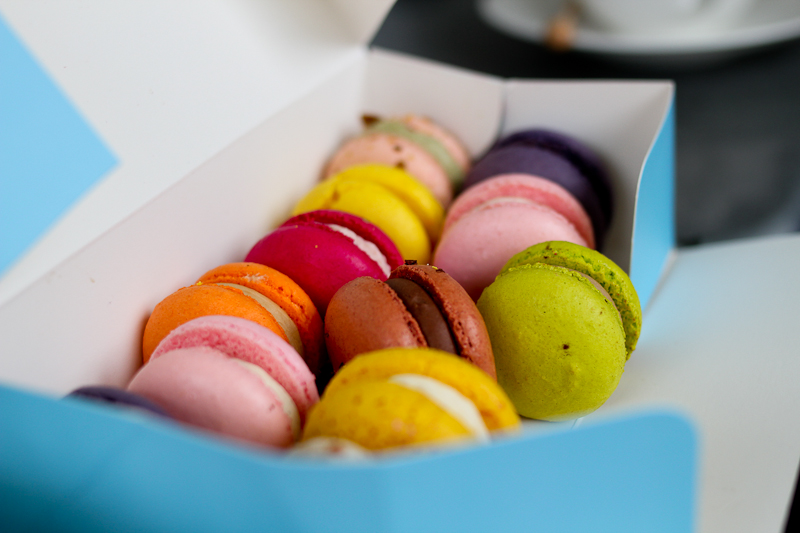 My birthday was not too long ago. My sister and nephew arrived the night before from Denmark and to celebrate the day we drove to Abbot Kinney Boulevard in Venice. One of my favorite places to hang out. Parking is tricky, but once you find a spot, there are many unique boutiques to explore. We had lunch at Lemonade, a modern cafeteria style decor with the most amazing selection of salads, they have a tasty selection of hot foods as well as sweets and of course their signature lemonades. There are many artsy stores in this street, my favorite is Tortoise General Store. Surprisingly, I ended up buying a(nother) cookbook, Noodle Comfort – Easy Japanese Cooking. I'll cook and eat my way through the book and share my favorites. Last stop Jin Patisserie. You have to stop by here, if you are in the area. It's a small charming teahouse with the most beautiful cakes, cookies, chocolates and of course the macaroons, which we enjoyed with green tea.
No recipe in today's post, but if your mouth is watering for macaroons, here is a good one for chocolate macaroons – if Venice is too far.