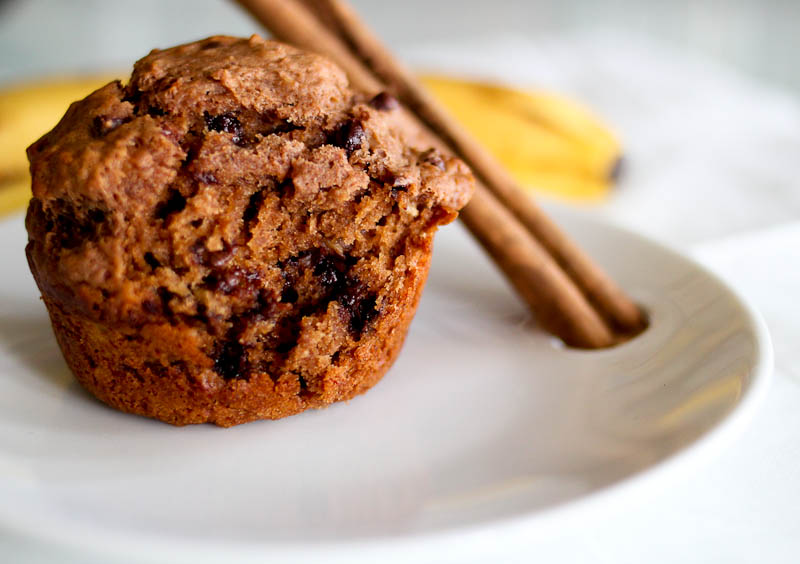 I got the idea for these muffins last night after dinner. I then watched the movie "Inception", which is pretty thought-provoking and impressive. Crazy wild special effects. Well, the idea of a naturally sweetened chocolate muffin with a hint of cinnamon stuck in my mind. So this morning after dropping off the gang, I went to work in the kitchen. I am embarrased to share with you how many I have eaten already. Let's just say that I am pleased with the result:
Special equipment
Muffin pan or muffin cups
1 3/4 c /275 gr flour
1 tbsp baking powder
3 tbsp cocoa powder, unsweetened
1 tbsp cinnamon
1/4 tsp salt
1.5 oz / 50 ml agave nectar
2 bananas, mashed
1 egg
1 cup / 240 ml milk
3 oz / 90 gr butter, melted
1/2 cup / 75 gr chocolate chips
Preheat the oven to 400F/200C.
Put all the dry ingredients in a big bowl and whisk them well.
Put all the wet ingredients in a smaller bowl and mix well.
Add the wet ingredients to the dry and stir just until combined.
Stir in the chocolate chips last.
Divide dough into greased muffin pan and bake for 15-20 min.
Yields 12