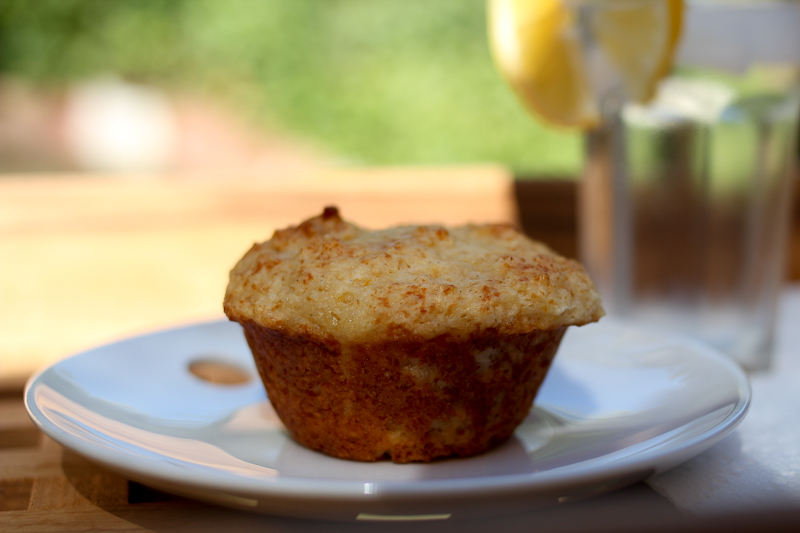 I love sweets. I believe it's genetic, I really do. I know people like myself and I know some who are totally opposite usually craving salt rather than sweets. Don't think you can do a whole lot about it, except exerting self control when appropriate. As much as I love sweets, however, I don't like my sweets overly sweet, if you know what I mean?! These have just the right sweetness to satisfy my sweet tooth and they are light, lemony and with just a hint of cardamom. Enjoy.
1 3/4 cup / 420 ml flour
1 tsp baking powder
1 tsp baking soda
1/2 tsp salt
1/4 tsp cardamom
1 cup / 240 ml plain yoghurt
2 large eggs
1/2 cup / 120 ml agave nectar or honey
3 tbsp / 40 gr butter, melted
zest from 1 large lemon
4 tbsp fresh squeezed meyer lemon juice (cut down a bit if using regular lemons)
Preheat the oven to 375F/190C.
Put all the dry ingredients in a medium sized bowl and whisk them together.
Do the same with the wet ingredients.
Then put the wet ingredients into the dry and stir only until everything is moist. There should be no dry flour spots, but don't overwork the batter either. The less you stir, the lighter the muffins will turn out.
Divide the dough into the muffin cups or tray and bake for 15-20 minutes.
Yields 12