Halloween Spider Cake Pops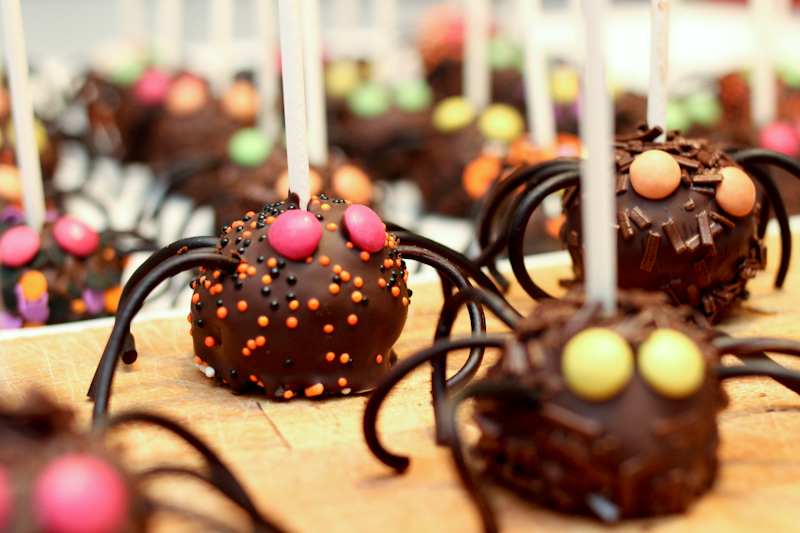 My daughter attended a Halloween party at her school and she had to bring a cake. She searched through Halloween cakes on google images and fell for these spooky spider pops, which originally came from this fun cake pop site.
We made a chocolate version. The spiders were slightly time-consuming, but so worth it. Yummy little bites, which I will definitely be making again.
Happy Halloween!