Easy Homemade Mounds Bars or Bounty Bars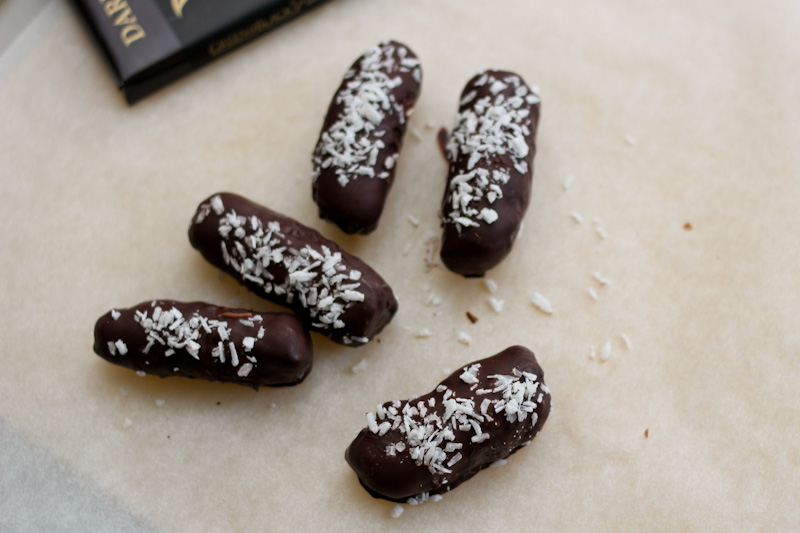 The recipe yields about 35-40 bite-sized bars. 1 bite for a hungry husband, 2-3 for everyone else. This was all the bars left, when I realized that I simply must have this recipe handy for future use. Impressive, yet simple – gotta love it.
1 can of sweetened condensed milk (14 oz / 397 gr)
9 oz / 250 gr unsweetened shredded coconut
A pinch of salt
200 gr / 7 oz good quality dark chocolate 70% (or more – depends on the thickness of the coating and your willpower)
Bring the sweetened condensed milk to a boil and let boil for 2 minutes.
Turn off the heat and stir in the shredded coconut.
Add a pinch of salt to taste – and I mean taste it.
Roll into small bars about the size of a mounds bar. You hands will get sticky. Cool the bars in the fridge for about 20 minutes.
Make yourself a cup of something nice and take a rest.
Finely chop the dark chocolate and melt it. I use a microwave, 15 seconds at a time. Gently stir, then melt again until you're done.
Dip the bars one at a time and sprinkle with coconut.
Cool and store in the fridge.