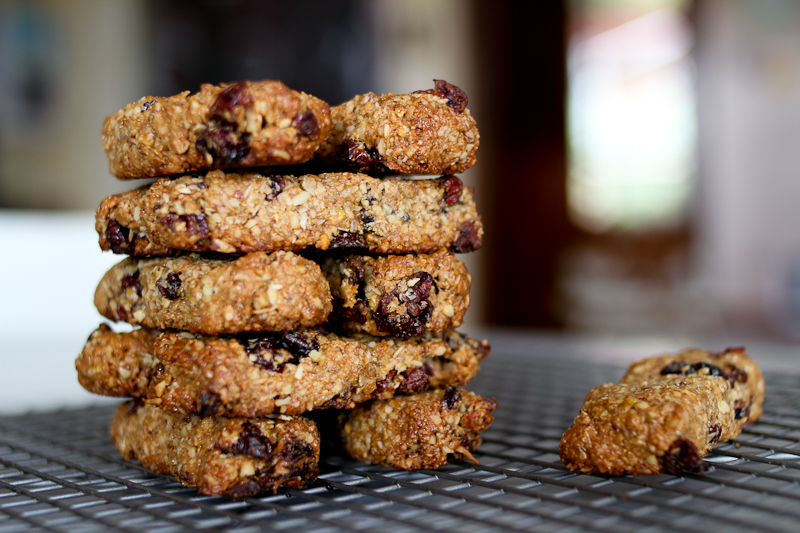 This is a repost of my favorite bars. I made them yesterday and everyone loves them.
This recipe is for my friend M the Amazing. She has a thing with bars. During a visit to Los Angeles we made a stop at Wholefoods to stock up on bars. My friend had her basket filled to the max in a matter of minutes. Literally. A good moment for her. The cashier was not as content with the situation. Turns out he was a cool California dude, who hated bars with a passion. While he rang up each bar individually, he kept on rambling about, "This is my worst nightmare! I can't stand bars! Why is this happening to me? What's going on here? This is unreal! What's wrong with you?!" It was hilarious. Maybe you should have been there 😉
Anyway snack bars in Denmark are not cheap like in the States. So here is a healthy, easy to make and super tasty homemade version for M the Amazing.
Active time: 15 min Bake time: 25 min
Special equipment: food processor
1 cup / 240 ml oats
1 cup / 240 ml  walnuts
5 dates
1/2 cup /120 ml pistachio nuts
1/2 cup /120 ml shredded coconut
1/2 cup /120 ml agave nectar or honey
1/4 cup / 60 ml  almond butter
1/2 cup / 120 ml dried cherries
1 tbsp coconut oil
1/2 tsp lemon zest, optional
¼  tsp salt
Preheat the oven to 330F/165C.
Blend oats, walnuts and pistachio nuts in a food processor. Then transfer to a medium sized bowl.
Add shredded coconut and mix it well. Set aside.
Remove the pits from the dates, chop them  into smaller bites. Add dates to food processor together with agave nectar, almond butter, lemon zest and salt. Blend well.
Coarsely chop the dried cherries and combine everything in the medium sized bowl.
Prepare a sheet pan with parchment paper. Divide the dough into 16-18 pieces and roll each into a bar, then put on the sheet pan. The dough is a little sticky, so you may want to rinse your hands in cold water once in a while.
Bake app. 25 min. The bars are done when the edges are light golden.
Cool on the sheet pan. Store in airtight container.
Yields 16-18 bars
Suggestions
Feel free to play with different nuts, dried fruits and spices.