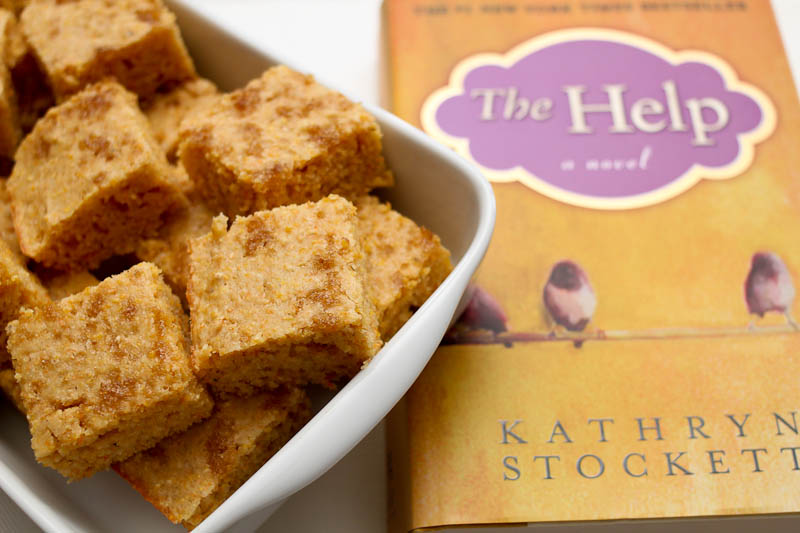 I belong to a book club. I love it. We meet every 6 weeks. We eat a good meal while we dig into the chosen book. We set the ambiance for each book by recreating the cuisine of the book. Sometimes we go out and sometimes we meet for a potluck in a private home. The Help is a wonderful book set in Mississippi in the 1960's. I highly recommend it! This book called for some Southern home cooking. We had caramel cake and a pie for dessert. If you read the book, you will know which one ;-). We are about 10 women, usually 6 show up, which is perfect. Everybody participates. We are all different women with different backgrounds and different nationalities (4!). We are connected through are children. We share private moments while discussing themes from the books. We have managed to create an atmosphere of confidence, respect and trust. It is such a treat and I treasure every meeting. Thanks, ladies!
I brought black-eyed peas and ham hocks to The Help meeting. And corn bread. I have made a lot of corn bread and this is simply the best I have made. So I wanted to share it with you. I found the recipe online and all I changed was the kind of sugar I used. "I done make me some more, I rekon you like you some too".
1 cup / 240 ml flour
1 cup / 240 ml cornmeal
1/4 cup / 60 ml golden brown cane sugar
1/2 teaspoon baking powder
1/2 teaspoon baking soda
1/2 teaspoon salt
1 egg, lightly beaten
1 cup / 240 ml sour cream
1/3 cup / 80 ml milk
1/4 cup / 50 gr butter, melted
Preheat oven to 400F/200C.
Mix the dry ingredients in a large bowl and mix the wet ingredients in a smaller bowl.
Stir the wet ingredients gently into the dry until just combined.
Pour into a greased baking dish app. 8 x 12″ / 20 x 30cm -I threw some sugar on top- and bake for 15-20 min.