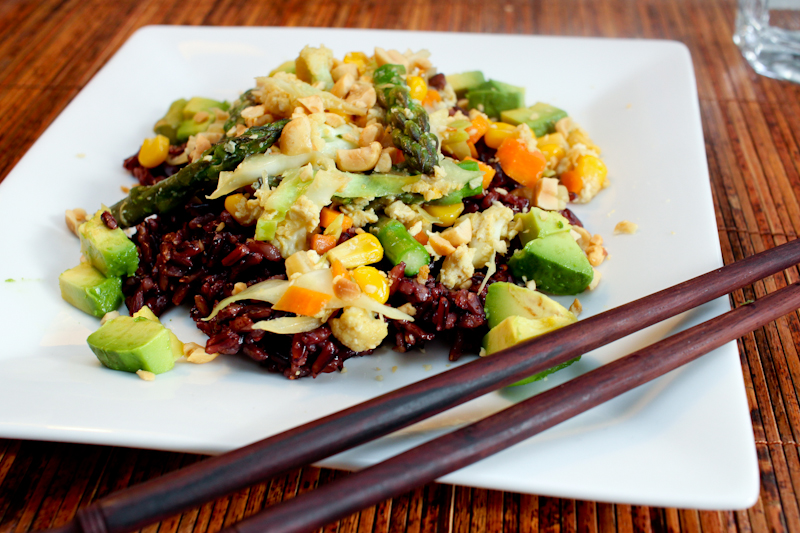 Shopping for five takes time. Today I decided I would rather spend my time with a good book and a cup of tea in my hands than go grocery shopping in the rain. So tonight's meal consists of vegetables from the fridge and beautiful, black rice from the back of the cupboard.
Cooking black rice takes about an hour, but once it simmers on the stove, you can return to your book. See instructions on the back of the package or cut time by using white rice, frozen rice or store bought rice. Usually when making fried rice, the rice should be cold, so it doesn't get mushy when heated. But I served the warm rice in one bowl and the topping in another.
Simply chop the vegetables you have on hand and cook them quickly over high heat in sesame oil or regular oil. Season with soy sauce and then scramble in an egg or two.
Serve with chopped, salted peanuts and avocado chunks.
Suggested vegetables for fried rice:
Carrots
Bell peppers
Corn
Green peas
Cabbage
Broccoli
Cauliflower
Asparagus
Onion
Garlic
Ginger
Spring onion
And many more veggies cut or sliced