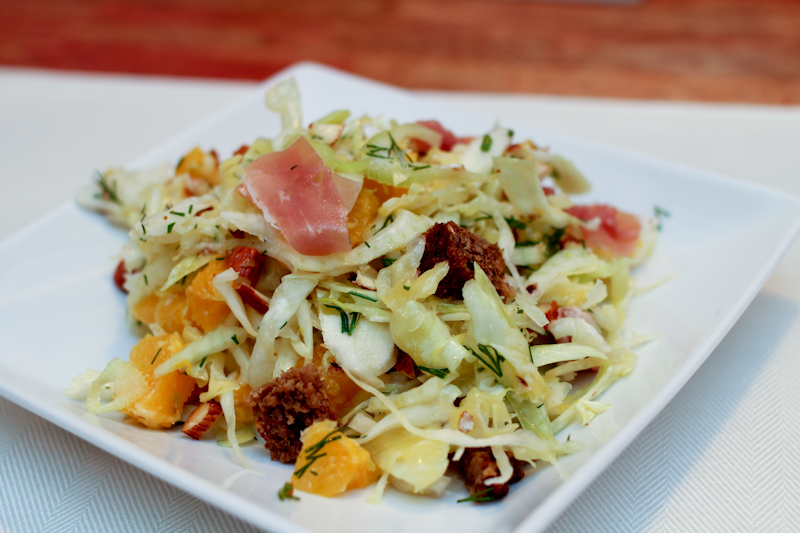 I'm longing for spring with more daylight and warmer weather. So tonite I created this light, yet filling salad. Definitely a keeper.
1/2 cone cabbage
1 bulb of fennel
1 orange
A handful of toasted almonds
A handful of fresh dill
4 slices of prosciutto
Juice and zest from 1 small lemon
1 tbsp olive oil
Salt & pepper to taste
Rye bread croutons, optional
Procedure
Finely slice cabbage and fennel.
Cut the orange in chunks.
Chop the almonds.
Chop the dill.
Cut the prosciutto.
Combine everything in a bowl.
Add olive oil, lemon juice and zest. Season with salt & pepper.
Gently stir and serve.